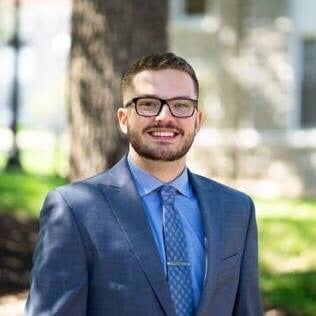 Everything You Need to Know About GSA eBuy
Government Business Development | Resources and Insight | 2 Min Read
For General Services Administration (GSA) schedule contractors, GSA eBuy is a very powerful tool to have at your fingertips. GSA eBuy is an online procurement tool that allows for both government buyers (eligible entities) and sellers (GSA Contract holders) to come together in one easy to use electronic meeting. Using GSA eBuy, buyers can post a Request for Quote (RFQ) and set a deadline to submit a proposal. This is highly advantageous for sellers as you will be shown opportunities that are available for your companies Schedule and SIN.
After receiving a contract award from the GSA, contractors will soon want to access Government RFQ's and Request for Proposals (RFP) through eBuy. To do so, you will need to visit the GSA eBuy website. Once you arrive on this website, you can log in using your GSA Schedule number and SIP password. Once you are in the eBuy portal, you can search the various RFQs and RFPs that match both your Schedule type and SIN categories that have been awarded to your company.
The GSA eBuy system allows government customers to obtain quotes or proposals for services, large quantity purchases, big ticket items, and purchases with complex requirements. It is also used as a way for buyers to do their market research by issuing Requests for Information (RFI) and sources sought. This provides value for GSA Schedule and Technology contractors by maximizing the opportunities for contractors' participation by notifying them of new government requirements for their specific supplies (products) or services.
Using the eBuy system, government buyers may prepare and post RFQ's and RFP's for specific products and services. Once posted, GSA contractors may review the request and post a response, based on Schedule type and Special Item Number (SIN). The buyer also has the option of sending the RFQ directly to a minimum of three or all the GSA vendors within a given SIN. Once a potential buyer posts an RFQ, the information is sent electronically to all contractors who have that Schedule and SIN awarded to them. However, if your organization does not match the Schedule and Sin under the post, you will be unable to view the opportunity.
Prior to using eBuy, your company must upload your pricelist to GSA Advantage! As a seller on GSA eBuy, you will also need to register with the Vendor Support Center (VSC) participate in eBuy and receive RFQs. One important thing to note about GSA eBuy is that contractors' quotations are not visible to other contractors meaning only the buyer can view contractor names and quotations. It is also worth mentioning that contractors are advised to check the eBuy site each day for RFQ opportunities, since email notification is not guaranteed. While eBuy is highly competitive due to the nature of being included in the GSA Schedule program, sellers have a great opportunity to find RFQ's that fit within the scope of products or services your company provides.
GSA eBuy was designed to bring ease and versatility to online procurement. Since inception, GSA eBuy has provided federal buyers and sellers with a user-friendly tool that helps streamline the RFQ and RFP process. Eager to learn more about GSA eBuy? Winvale is here to help. Visit our Knowledge Center or tweet us @Winvale for more information on GSA eBuy.
About Bradley Wyatt
Bradley Wyatt is an Account Manager for Winvale's Public Sector Partner Program where he currently manages a diverse portfolio of Information Technology, Hardware, Software, and Services Channel Distribution Partner Accounts to accelerate their sales within the Public Sector. Bradley is a native of Fredericksburg, Virginia and a graduate from James Madison University with his Bachelor's of Science in Public Policy and Administration.