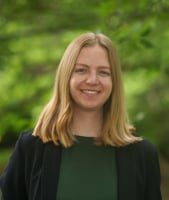 The Basics of Government Marketing
Government Business Development | Government | 3 Min Read
With a GSA Schedule, you can easily access a wide network of federal, state, and local agencies looking to buy products and services. But great opportunity doesn't come without competition. While you are part of a unique pool of contractors, you still have to compete with other companies for business, and be proactive about advertising your solutions to government agencies.
However, if you understand the basics of government marketing, you will have a greater chance of success selling your products and services through a GSA Schedule. Let's start simple--here are 3 ways you can improve your company's presence in the government marketplace.
1. Consider Your Value to Government Agencies
Having a GSA Schedule doesn't necessarily mean the orders will come pouring in while you sit back and watch. Similar to commercial business, you must actively market your business to government customers. The first step you'll want to take is defining a marketing strategy for the target audience you want to reach. But where do you begin?
A great starting point is examining the mission and values of the government agencies you are targeting. How do your products and services meet your customers' needs? Ask yourself how your company can help solve an agency's problem and support their mission.
Address the following questions when trying to understand your value to government agencies:
Who within the government is requiring your products or services?
How can your company help the government meet its goals, objectives, and mission?
What parts of your company's products or services have appealed to previous customers?
Is there a niche that you can target your products or services?
After assessing your value, start doing research into the government agencies. The more you research, the more you will know how to cater to their needs and make yourself a valuable contractor to them. Consider the following:
Ask why would a government agency require your products or services?
Research their budgets. What have they previously spent their money on?
Determine whether your company can meet the demands of the agency or government contractor, or if you will need additional resources to complete the job.
Develop a call plan.
2. Heighten Your Web Presence
After looking at your value, you should then look at ways you can optimize your company's web presence. It's important to be able to provide a web address that any prospective customers can go to look directly at your government-focused products or services. This part of your company's website should be strictly focused on the government and should include:
Contract information
Core competencies
Past performance
Differentiators
Corporate data
Contact information
Downloadable case studies and/or whitepapers
Downloadable government capabilities statements
Links to your GSA eLibrary and

GSA Advantage!

pages
Supported agency logos
3. Create a Capabilities Statement
Your company should have a government-focused capabilities statement. A capabilities statement should be very brief (aim for 1 page), very direct, and very specific to the individual agency's needs. Ideally, this capabilities statement is a living document that will change depending on the targeted agency. Think of it as a cover letter. You don't want to send the same cookie cutter letter to every potential employer. A good cover letter is tailored to each employers mission, needs, and how you can fulfill them. Take this same mentality and apply it to a capabilities statement.
Knowledgeable contractors understand that each agency has its specific mission, vision, and goals. Your company's capabilities statement should be able to address those goals directly.
There are 5 important topics that a well-versed capabilities statement covers:
Core competencies
Past performance (show them your past success)
Differentiators (what makes your company different from the others?)
Corporate data
Contact information (this includes your contract information)
Are You Prepared to Successfully Sell to the Government?
When marketing your products or services to the government, it's important to create a government-focused marketing plan, look at a value-based understanding of your company's scope and abilities, create a government-specific web presence, and have government-focused capabilities statements for each agency. Using this knowledge and these tools will help target the needs of the government and its agencies. This will inevitably lead to greater government sales from new and reoccurring customers.
If you want to learn more information on how to sell to the government, check out our blogs, "How Government Contractors Can Stand Out from their Competition," and "Tips for Marketing Your GSA Schedule as a Small Business."
About Stephanie Hagan
Stephanie Hagan is the Content Writer and Digital Editor for Winvale where she helps the marketing department continue to develop and distribute GSA and government contracting content. Stephanie grew up in Sarasota, Florida, and earned her Bachelor's of Arts in Journalism and Rhetoric/Communications from the University of Richmond.