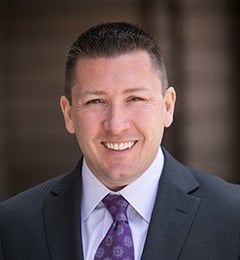 What was Trending this Week? #Inauguration
Government | Technology | Resources and Insight | Contracts | 1 Min Read
It was no surprise social media captured every facet of the 57th Presidential Inauguration on Monday. Individuals in Washington D.C. maneuvering the crowds and metro system were following social networks for traffic updates, road closures, and metro delays while others around the world were able to witness the pageantry of Inauguration as if they were there.
Ranging from pictures of a Supreme Court Justice's outrageous hat, interactive maps of the city's Food Trucks, DHS announcements of what is permitted on U.S. Capitol grounds, to entertaining pictures of Sasha Obama yawning and former President Bill Clinton "photo bombing" Kelly Clarkson. The explosion of information on social media referencing #Inaug2013 actually painted a more accurate picture of the event for individuals not in attendance than those 800,000 individuals on the National Mall.
Similar to social media activity during Hurricane Sandy, national events ignite a fury of activity from government agencies. The Department of Homeland Security was especially active over Inauguration weekend releasing updates on travel tips, airport delays, and what Inaugural ticket holders should not bring to the National Mall. The U.S. Secret Service also provided text alerts on Inauguration day. Local departments like the DC Police Department post on social media over ten times a day announcing not only traffic delays, but local crimes citizens should be aware of.
Activity on social platforms is no longer optional for Federal, state, and local agencies— it is the expected norm. Although agencies like the EPA and HUD have bolstered social media activity and streamlined information across platforms, the most drastic changes come in the security and emergency response sector. IT providers can expect organizations continue to improve citizen engagement processes and search for software that can streamline activity and reduce the number of customer service representatives.
One of the most telling statistics in the adoption of social media by government organizations is with the U.S. Congress. A report released by Twitter in 2011 found that 44% of U.S. Senators and 35% of U.S. Representatives held active Twitter accounts. Two years later, 100% of U.S. Senators and 90% of U.S. Representatives have active Twitter accounts. This shift in social activity by government organizations stems from the need to communicate with citizens via the same communication channels used by citizens. The Open Government Initiative also provides key tenants organizations should try and achieve. Social media is the here and now, and IT contractors should be ready and trending.
About Kevin Lancaster
Kevin Lancaster leads Winvale's corporate growth strategies in both the commercial and government markets. He develops and drives solutions to meet Winvale's business goals while enabling an operating model to help staff identify and respond to emerging trends that affect both Winvale and the clients it serves. He is integrally involved in all aspects of managing the firm's operations and workforce, leading efforts to improve productivity, profitability, and customer satisfaction.