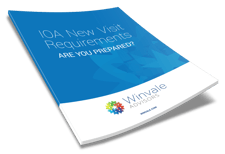 In fall 2014, the General Services Administration announced several changes to Contractor Assistance Visits (CAVs) that created some buzz in the compliance community around how to properly prepare for these sessions.
While the initial announcement was light on specifics, a clearer picture has come into view in the months since then.
Download this free whitepaper to learn the impact of these changes, including:
Who can now expect annual CAVs going forward
The future of the CAV report card
Who is subject to labor qualifications reviews
And more
Just fill out the form on this page to get your free copy.