Winvale's Referral Program is Back!
Refer-A-Business… or 2, or 3. You get $500 for each successful referral.
It's hard to believe that this year marks Winvale's 13th year in business! To celebrate and thank you for your support over the years, we're bringing back our Customer Referral Program. We take tremendous pride in the fact that, each year, more than 50% of our revenue comes from referrals by clients and partners like you.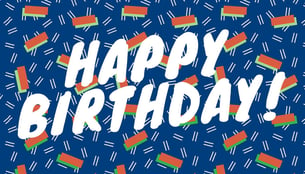 It's quite simple: refer a Business between June 1, 2016 and August 1, 2016. If that business signs with Winvale, receive a $500 Visa Gift Card.
Additionally, for each successful referral you make, your name will be entered into a Grand Prize drawing to win an additional $1,000 Gift Card. The final drawing will be held on Friday August 5, 2016.
So, here is the deal… No small print, fine print, invisible print, etc.
Step 1. Refer a company or organization to Winvale. (Yes, you can refer your own company for a new or add-on service if your corporate policy allows.)
Step 2. Your referral signs for any of the following services between June 1, 2016 and August 1, 2016:
Partnering on Winvale's GSA Schedules (Schedule 66 & 70)

GSA Schedule Acquisition (development of a new GSA Schedule)

GSA Schedule Annual Maintenance/ Support

Government Strategy and Sales Training
Step 3. You are rewarded with a $500 Visa Gift Card!
To submit your referrals, simply complete the form on the right.