Subscribe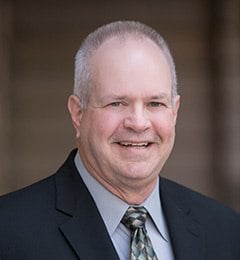 The 411 on the Veterans Administration
Resources and Insight | 1 Min Read
There are almost four hundred million Americans in this country. Among those four million, we have multiple political parties that are regularly viable and get votes in the election. Each of those parties contains a viewpoint that is different from the next, each trying to influence government policy through their elected candidate. From gun control to health care reform, you can find diverse collection of opinions. Despite our differences, our political sway, and viewpoints, one thing that Americans can come together and agree upon is this: putting aside your political and personal viewpoints on war, our veterans who proudly serve our nation deserve our gratitude and appreciation. Each year the nation pauses to remember its veterans—those brave citizens who have served in our armed forces in Afghanistan, Iraq, Vietnam, Korea, and during the World Wars (today, being the 69th anniversary of the attack on Pearl Harbor).
To aid these veterans, their families, and survivors, the United States Department of Veterans Affairs (VA) was established to "consolidate and coordinate Government activities affecting war veterans". It is a government-run military veteran benefit system that administers programs of benefits for veterans, their families, and survivors. Among other responsibilities, the VA is tasked with operating a nationwide system of hospitals, clinics, Veterans Integrated Service Networks (VISN), data processing centers, and National Cemeteries—all which demand a broad gamut of goods and services.
To supplement these benefits and to be able to provide this support to our veterans, the VA calls on commercial entities to establish long-term Government-wide contracts at set prices, terms, and conditions. Similar to GSA, the VA Federal Supply Service (FSS) solicits commercial entities to provide VA customers with their best pricing which is determined through close scrutiny of each commercial company's sales practices. For those commercial entities that regularly do business with any VA customers or have their sights set on breaking into the government medical or healthcare markets, pursing a FSS contract with the VA is a great choice. Managed by the VA's National Acquisition Center, here are the VA FSS contracts available:
Schedule # 65IB: Drugs, Pharmaceuticals, & Hematology Related Products
Schedule # 65IIA: Medical Equipment & Supplies
Schedule # 65IIC: Dental Equipment & Supplies
Schedule # 65IIF: Patient Mobility Devices
Schedule # 65VA: X-Ray Equipment & Supplies
Schedule # 65VII: Invitro Diagnostics, Reagents, Test Kits, & Test Sets
Schedule # 66III: Cost-Per-Test, Clinical Laboratory Analyzer
Schedule # 621I: Professional & Allied Healthcare Staffing Services
Schedule # 621II: Medical Laboratory Testing & Analysis Services
Please let us know if Winvale can assist with any of these VA FSS contracts!
About Steve Young
Steve serves as the Director of the Technology Resale division. Steve manages all aspects of Winvale's GSA Schedule contracts. Steve also leads the company in RFP/RFQ responses where Winvale is the Prime Contractor. Responsible for over 60 manufacturers on Winvale's GSA Schedule contracts, Steve insures that each manufacturer's products or services are compliant and within scope of each GSA contract.