GSA Schedules is a Multiple Awards Schedule (or MAS) program, meaning multiple vendors are awarded under an indefinite delivery, indefinite quantity (or IDIQ) contract. These schedules serve as an acquisition vehicle for the executive branch of the United States Government. In some cases, state and local governments can also purchase from GSA schedules. These schedules offer federal buyers more than 11 million commercially available products and services. GSA Schedule purchases account for about $33 billion in federal procurement spending in the 2018 fiscal year.
Here is a comprehensive list of all GSA Schedules currently available:


00Corp – Professional Services Schedule (PSS)
The Professional Services Schedule was established in 2015 through the Consolidation of the following Schedules:
520 – Financial and Business Solutions (FABS)
541 – Advertising and Integrated Marketing Services (AIMS)
738II – Language Services
871 – Professional Engineering Services (PES)
874 – Mission Oriented Business Integrated Services (MOBIS)
874-V – Logistics Worldwide (LOGWORLD)
899 – Environmental Services
As a result, federal-agency acquisition professionals now have the ability to obtain total contract solutions for their professional services needs using this single contract vehicle.


03FAC – Facilities Maintenance and Management
Facilities Maintenance and Management Solutions for Real Property: Grounds, and Cemetery Maintenance; Tree Planting, Trimming & Removal; and Pest Control.
Energy Management, Water Conservation & Support Services: Energy Management Planning and Strategies; Training on Energy Management; Metering Services; Energy Program Support Services; Building Commissioning Services; Energy Audit Services; Resources Efficiency Management (REM); Innovations in Renewable Energy; Water Conservation; Ancillary Supplies and/or Services, Relating to Energy Management, Water Conservation and Support Services; and Energy Consulting Services.
Industrial Aerospace & Marine Coating Solutions: Surface Preparation and Application of Chemical Compounds.
Dockside Facilities Maintenance, Repair Services & Dry Docking: Dry Docking Services; and Dockside Maintenance & Repair Services.


23V – Automotive Superstore
The following vehicles and accessories are available under GSA Schedule 23V: Aerial Devices and Digger/Derricks; Construction Equipment, Road and Snow Maintenance; Fire Trucks; Low Speed Vehicles; Mobile Command Centers; Remanufactured Engines; Snow Maintenance Equipment; Tankers; Tires; Trailers; Trash Collectors and Recycling Vehicles; Truck Bodies; and Vehicle Accessories and Equipment.


36 – The Office, Imaging and Document Solutions
Document and Records Management Solutions
Mail Management Products and Services
Print Management Solutions
3D Printing/Additive Manufacturing Solutions
Office Equipment


48 – Transportation, Delivery and Relocation Solutions
This schedule offers transportation, delivery, and relocation services such as:
Ground transportation services
Vehicle rental services
Transportation consulting services
Local courier delivery services
Express delivery services
Relocation software, technology tools, and services


51V – Hardware Superstore
This schedule offers a full range of commercial sources offering quality products, accessories and services to help maintain units, offices, and buildings:
Commercial Coatings, Adhesives, Sealants, and Lubricants
Hardware Store Products via Catalog or Right Out of the Hardware Store
Rental of Equipment
Industrial Quality Hand Tools
Lawn and Garden Equipment & Nursery Products
Office, Commercial, and Household Appliances
Industrial Machinery


56 – Buildings and Building Materials/Industrial Services and Supplies
GSA Schedule 56 offers a wide range of supplies and services including:
Alternative-energy and solar-energy solutions
Power-distribution equipment
Generators and batteries
Warehouse equipment and supplies
Air and water purification equipment
Sewer-treatment equipment
Maintenance and repair equipment with related environmental products
Above-ground storage tanks/systems
Fuel-dispensing units and fuel-management systems
Pre-engineered, prefabricated buildings and structures
Building materials
Solar-energy systems
Energy-saving lighting products and specialty lighting


58I – Professional Audio/Video Telemetry/Tracking, Recording/Reproducing and Signal Data Solutions
Schedule 58I offers both personal and professional audio/video, recording/reproducing, and data solutions equipment. Professional audio/video design, integration, and production services are also included on this schedule to serve any agency's mission.


599 – Travel Services Solutions
This schedule offers all the services needed to meet an agency's travel needs, including:
Travel consulting services
Travel agent services
Lodging negotiations and management services
Air charter services


66 – Scientific Equipment and Services
Schedule 66 offers the latest technology and services for any agency's need for scientific equipment and services, which includes:
Geophysical and Environmental Analysis Equipment
Laboratory Instruments, Furnishings and LIMS
Mechanical, Chemical, Electrical, and Geophysical Testing Services
Test and Measurement Equipment, Unmanned Scientific Vehicles


67 - Photographic Equipment & Related Supplies & Services
This Schedule offers access to cameras, equipment, photo digital technologies, photographic applications, services and solutions.


70 – General Purpose Commercial Information Technology Equipment, Software, and Services
Schedule 70 offers Federal, State, and Local Government buyers access to more than 4,500 experienced contractors who offer both legacy and innovative technology products and services.
Automated Contact Center Solutions SIN
Cloud IT Services
COMSATCOM Services
Continuous Diagnostics & Mitigation
Earth Observation Solutions (EOS)
Electronic Commerce
Health IT Services
Highly Adaptive Cybersecurity Services (HACS)
IT Professional Services
Subscription Services
Transponded Capacity
Training Courses
Wireless Mobility Solutions
New Equipment
Used/Refurbished Equipment
Software and Applications (including maintenance of software as a service)


71 – Furniture
Over 400 vendors offering top furniture selections that are all Trade Agreement Act (TAA) compliant:
Office Furniture
Household and Quarters Furniture
Packaged Furniture
Special Use Furniture
Safe and Vault Systems, Security Equipment and Products


71 II K – Comprehensive Furniture Management Services (CFMS)
This Schedule covers services to help federal agencies plan and manage major office upgrades or relocation/reconfigurations by providing access to professional project managers, designers, asset management systems and furniture maintenance services, such as refinishing and reupholsters.


72 – Furnishing and Floor Coverings
This Schedule is a one-stop shop for everything agencies need to furnish their offices, including:
Carpet/Flooring
Window Treatments
Lamps and Shades
Wall Art
Artificial Plants


73 – Food Service, Hospitality, Cleaning Equipment and Supplies
Schedule 73 offers a wide range of product to meet the needs of Housing, Food Service, and Facility Managers and include:
Chemicals and Chemical Products
Cleaning Equipment and Accessories, Cleaning Chemicals and Sorbents, and Janitorial Supplies
Toiletries, Personal Care Items, Linens, and Lodging and Hospitality Supplies and Services, and Hospitality Wear
Food Service Equipment, Supplies and Services
Recycling Collection Containers and Waste Receptacles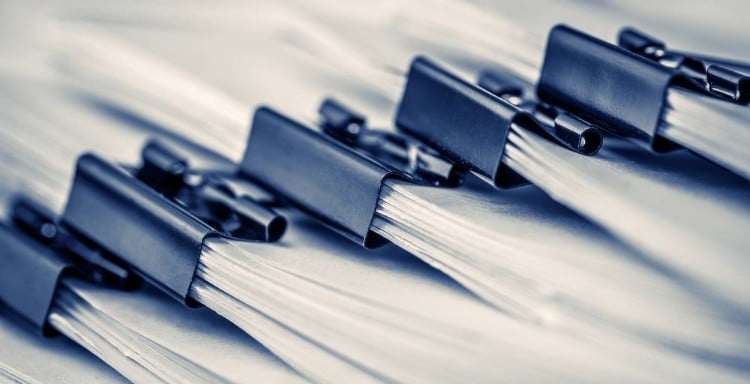 736 – Temporary Administrative and Professional Staffing (TAPS)
TAPS provides agencies of the executive branch with solutions for their temporary staffing needs by offering staff that are eligible to assist with projects for up to one year (240 work days) in the following occupations:
Administrative and clerical support
Automatic data processing
General services and support
Information and arts
Technical and professional


738X – Human Capital Management and Administrative Support Services
Here, HR service providers make it easy to meet the complex requirements of human capital management including:
Talent Acquisition
Talent Development
Employee Performance Management
Compensation & Benefits
Separation & Retirement
Employee Relations
Labor Relations
Workforce Analytics & Employee Records
Agency Human Capital Evaluation
Administrative Support Services
Agency Human Capital Strategy, Policy & Operational Planning
Social Services


75 – Office Products/Supplies and Services and New Products/Technology
Offering thousands of office products, supplies, and related services, here is a short list of what Schedule 75 has to offer federal buyers: pens, pencils, markers, printer paper, binders, tape, envelopes, shredders, disk packs, anti-glare screens, ergonomic products, cleaning equipment and supplies, and toner cartridges.


751 – Leasing of Automobiles and Light Trucks
This schedule offers leasing solutions to federal buyers in search of leasing vehicles such as sedans, sport utility vehicles, vans, and light trucks.


76 – Publication Media
Schedule 76 offers federal buyers digital services such as ePublishing, on demand publishing, digital editing, online bookselling services, lending library services, and subscription services.


78 – Sports, Promotional, Outdoor, Recreation, Trophies and Signs (SPORTS)
This schedule offers a large selection of sports equipment, sporting apparel, musical instruments, playground equipment, camping necessities, watercraft, flags, awards, promotional items and more.


81 I B – Shipping, Packaging and Packaging Supplies
This Schedule provides everything federal buyers need to prepare and transport items securely, efficiently and cost-effectively. Both packaging supplies and services are offered under Schedule 81 I B and include pallets, boxes, crates, metal drums, wrapping & strapping, bags & sacks, and various packing materials. If they need something packed and shipped, then this schedule is their one-stop shop.


84 – Total Solutions for Law Enforcement, Security, Facilities Management, Fire, Rescue, Clothing, Marine Craft and Emergency/Disaster Response
Schedule 84 is another example of a schedule that is open to state and local governments. Here, law enforcement, security, and first responders will find a wide array of products and services designed to ensure their safety and efficiency. Here are some examples of products and services you will find on Schedule 84:
Security System Management, Design and Support Services, Marine Craft and Waterfront Security Products and Services
Alarm and Signal Systems, Facility Management Services, Professional Security/Facility Management Services and Guard Services
Employment, Forensic Drug Testing Equipment and Services
Physical Access Control Systems (PACS)
Unmanned Aerial Systems (UAS, drones)
Surveillance Systems, Wearable Body Cameras, Vehicular Video
Firefighting and Rescue Equipment, Urban and Wildland
Law Enforcement and Security Equipment Supplies and Services
Marine Craft and Equipment
Special Purpose Clothing
Criminal Investigative Equipment and Supplies
There are currently nine GSA Schedules which are managed by the U.S. Department of Veteran Affairs (VA). The VA Federal Supply Schedule program supports the healthcare acquisition needs of the VA and other government agencies. These schedules offer over 1 million catalog line items on more than 1,700 contracts pertaining to healthcare services, commodities, and pharmaceuticals.


621 I – Professional & Allied Healthcare Staffing Services
Federal Supply Schedule Professional & Allied Healthcare Staffing Service contracts are awarded for physicians, audiologists, EMT paramedics, dental related services, respiratory therapy, physical/recreational therapy, perfusionist, occupational therapy, licensed practical/vocational nurse, medical/nurse assistant, cytotechnologist, kinesiotherapist, orthotist/prosthetist, ophthalmic services, genetic counselor, clinical laboratory science services, counseling related services, dietitian/nutritionist, surgical technologist, radiologic technology services, certified pharmacy technician, certified registered nurse anesthetist, nurse practitioner, dosimetrist, general clinical technologist, chiropractor, certified/licensed midwife, electroneurdiagnostic technologist, and physicist.


621 II – Medical Laboratory Testing & Analysis Services
Federal Supply Schedule Medical Laboratory Testing and Analysis Service contracts are awarded for anatomic pathology, clinical chemistry, cytogenetics, cytology, clinical drugs of abuse and toxicology, endocrinology, hematology, hemostasis, immunology, microbiology, organ or disease-oriented panels, pharmacogenetics/pharmacogenomics, serology, and urinalysis.


65 I B – Drugs, Pharmaceuticals, & Hematology Related Products
Federal Supply Schedule Drugs, Pharmaceuticals, & Hematology Related Products contracts are awarded for items such as non-prescription medicated cosmetics, drugs (including generics and over-the-counter), IV delivery systems, nutritional supplements, and soaps & dispensing equipment.


65 II A – Medical Equipment & Supplies
Federal Supply Schedule Medical Equipment & Supply contracts are awarded for items such as applicators/swabs/wipes/pads, heat/cold pads, bandages/gauzes, catheters, disposable contamination containers, dressings, gloves, hospital clothing, surgical implants, medical diagnostic instruments, needles/syringes/jet injectors, orthopedic/surgical supports, pacemakers, physiological monitors, disposable sets/kits/trays, sterilization products, surgical hand instruments, surgical handles/blades, and urine/specimen collection products.


65 II C – Dental Equipment & Supplies
Federal Supply Schedule Dental Equipment & Supply contracts are awarded for items such as diamond/carbide angles and hand pieces, barrier materials, cutting, grinding and polishing instruments/supplies, dental material, operatory and related items, dental x-ray materials, endodontic instruments/supplies, hand instruments, lab equipment, orthodontic supplies, stools/chairs/cabinets, and teeth.


65 II F – Patient Mobility Devices
Federal Supply Schedule Patient Mobility Devices contracts are awarded for items such as patient aids, portable ramp systems, wheelchair accessories, as well as wheelchairs, scooters, and walkers.


65 V A – X-Ray Equipment & Services
Federal Supply Schedule X-Ray Equipment & Services contracts are awarded for items such as medical x-ray film, dental x-ray film, film viewers, film processors, grids and cassettes, film cutters and hangers, Angiographic injectors, x-ray video equipment.


65 VII – Invitro Diagnostics, Reagents, Test Kits, & Test Sets
Federal Supply Schedule Invitro Diagnostic, Reagent, Test Kit, and Test Set contracts are awarded for items such as blood bank, chemistry, coagulation, hematology, histology/cytology, microbiology, phlebotomy, serology/immunology, glucose monitoring, and urinalysis tests.


66 III – Cost-Per-Test, Clinical Laboratory Analyzer
Federal Supply Schedule Cost-Per-Test, Clinical Laboratory Analyzer contracts are awarded for clinical immunochemistry analyzers, clinical chemistry analyzers, clinical coagulation analyzers, clinical hematology analyzers, clinical microbiology analyzers, and clinical urinalysis analyzers.
In addition to the MAS program, GSA also manages other types of multiple award contracts known as Government-Wide Acquisition Contracts (or GWAC) and Multi-Agency Contracts (or MACs). GWACs are directed by the Office of Management and Budget (or OMB) and pursuant to section 5112(e) of the Clinger-Cohen Act. The Economy Act does not apply when placing orders under GWACs. MACs offer a variety of supplies and services and applicable to the Economy Act.