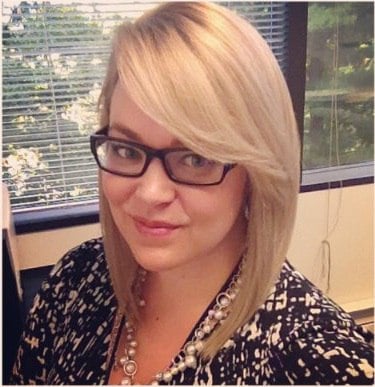 An Executive Overview of GSA's FPT (Formatted Product Tool)
Contracts | 3 Min Read
---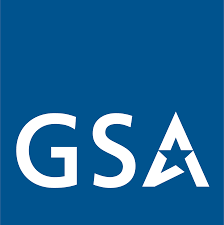 Just after its 67th anniversary, GSA began Phase I rollout of its Formatted Product Tool (FPT) in an effort to facilitate the standardization of similar parts offered by different contractors and increase the efficiency in which contractor's pricelists are updated and made available on GSAAdvantage!. FPT is a systems upgrade within the existing eOffer and eMod platforms for certain Schedules and is an enhancement for GSA Schedule contractors as it eliminates the need for the Schedule Input Program (SIP) and Contracting Officer Review System (CORS) processes.
For those not familiar with SIP, this is one of the most common methods for uploading your GSA Pricelist, so that your products/services are visible on GSA eLibrary and GSAAdvantage!. This process can be quite lengthy because it is a multi-stage process requiring 1) a pricelist to be awarded through a new offer award or existing contract modification; 2) the pricelist to be uploaded by the contractor through SIP; and 3) the price ist to be approved by GSA which would result in the pricelist being posted online. Typically, contractors expect no less than 48 hours for their pricelist to be updated. The program can have glitches as well so, combined with the length of time to complete the process, it has been a source of frustration for contractors since its inception. FPT is meant to eliminate the lag between award and acceptance of their new pricelist.
---
Contractors impacted by FPT
Phase I of FPT affects six Schedules and will be initiated through a Solicitation refresh and mass modification to select schedules. At this time, acceptance of the mass modification is optional for current contractors. New offerors will be required to use the system. Note: Contractors exercising option periods will be required to accept the mass modification prior to option award.

---
Background on FPT
In FY2015, GSA began implementing the Competitive Pricing Initiative (CPI) as a response to government procurement leaders' concerns with price variability among Schedules. When federal customers reported difficulty performing time-consuming price comparisons between different contractors, GSA asked Schedule contractors to standardize part numbers and collect existing Universal Product Codes (UPC). With this development, FPT has become one of many elements in GSA's CPI. FPT was developed to automate price comparisons for identical items, remove burdensome processes for both vendors and federal buyers, and improve the customers' GSAAdvantage! experience. This is an important development for contractors to take note of. While it's a welcome change for the contractor community, how will it benefit contracting officers?
---
Benefits for Contracting Officers
FPT's identification of product and pricing outliers will provide COs with data intelligence to use in their price evaluations and negotiations. FPT will prevent COs from having to do manual searches through GSAAdvantage! or cut and paste spreadsheets together and add formulas to evaluate pricing. The FPT process will also provide significant additional information for the COs to utilize in their evaluation of identical or standardized items, eliminating the need for vendors to provide COs with additional comparable pricing in those instances.
COs will still exercise their discretion in determining fair and reasonable pricing, but FPT helps them do that faster. Once an award is granted, the contractor's FPT pricelist is automatically uploaded to GSAAdvantage!, eliminating the need for a second review and approval of the award in the Contracting Officer Review System (CORS). The increase in data analytics and transparency from FPT will also help COs do their jobs more efficiently, saving all parties time and money.
---
Benefits for Schedule Contractors
Currently, the simplified offer and modification process for contractors looks something like –
Submit an offer/modification through eOffer or eMod
Wait for the CO's review, clarifications and negotiations, and final award
Upload the new or modified contract data into SIP
Wait for CO review and approval of SIP upload
Pricelist updates are available on GSAAdvantage! within 24-48 hours
With FPT, the eOffer/eMod process will look more like –
Enter offer/modification using Product Tool Wizard and FPT in eOffer/eMod
Review/adjust/provide rationale for flagged items determined to outside of competitive range and submit final offer
Wait for CO's review, clarifications and negotiations and final award
Pricelist updates are available on GSAAdvantage! within several hours
The eOffer/eMod process with FPT will provide contractors with valuable information in terms of where their products are positioned in the marketplace. The information provided by FPT will allow contractors the opportunity to adjust or rationalize their offered pricing to be competitive with other GSA Schedule contractors. While the FPT process could be more time consuming during submission, it eliminates the need for SIP after award and reduces the time between award and availability of the new pricelist on GSAAdvantage!.
---
For additional information on FPT, read the FAQs page uploaded to Interact or if you have any other questions, please reach out to Winvale. Our expert consultants can guide contractors through both schedule acquisition and contract modification changes effected by FPT.
---
About Ashley Young
Ashley Young is a consultant in Winvale's Government Contract Services Department. Prior to joining Winvale, she served as part of an international team developing a customized satellite system for a major Middle-Eastern oil company. Ashley is a member of the National Honors Society of Geography, Gamma Theta Upsilon. In 2012 she received her Bachelor's degree in International Studies with a European Area Studies Certificate from Frostburg State University where she served as Design Chair for the Global Business Club.