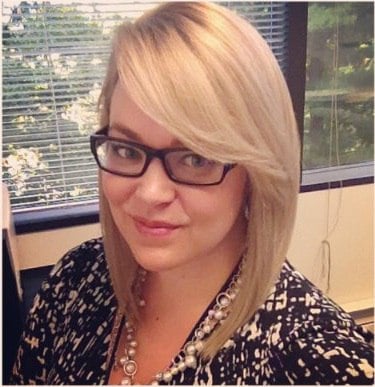 Are You Ready for Major GSA Contract Changes?
GSA Schedule | Professional Services Schedule | 4 Min Read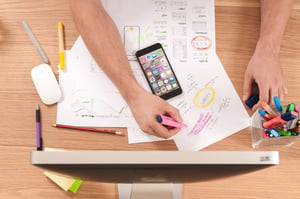 February 2016 was a month full of changes for GSA Multiple Award Schedule (MAS) contract holders. Most schedule holders received notifications that schedule-wide solicitation refreshes were ready to be reviewed and accepted in GSA's Mass Mod portal.
These solicitation refreshes aim to improve and speed up the contract renewal process, streamline contract reviews and increase the productivity of both contractor-to-customer and contractor-to-ACO (Administrative Contracting Officer) relationships.
The changes we'll be seeing implemented due to these refreshes include:
Updates and additions to the contract continuity process

Streamlined renewal offer process for successful contractors

Updated deviation policy for commercial supplier agreements

Updated indefinite quantity policy
Improvement #1: Contract Continuity
Some of the solicitation updates and additions address the fact that many GSA MAS contract holders are approaching the end of their 20-year GSA contract periods.
Previously, Blanket Purchase Agreements (BPAs) did not permit the option for extension beyond the MAS contract expiration date, unless that contract had option periods remaining. An MAS contract holder was only able to submit a new offer up to nine months prior to their contract's expiration date because the award of a new contract would result in the cancellation of the existing contract upon award.
With the release of the February 2016 refresh, a contractor can now submit an offer for a new contract on the same schedule at any time during the third option period of their current GSA schedule.
What are Continuous Contracts?
If a contractor has one or more active BPAs or orders under its existing contract, or has submitted quotes for either, and is awaiting an award decision, they are eligible for the award of a new contract that would overlap and run concurrently with the existing contract.
This is referred to as holding continuous contracts.
Holding continuous contracts allow the contractor to complete the BPAs and/or order(s) awarded to the existing contract, and utilizes the new contract for new business opportunities.
Contractors that want to hold continuous contracts must:
Indicate with their contract renewal offer the desire to hold continuous contracts by:

Providing a listing of all active submitted quotes, established BPAs and awarded orders under the existing contract.

Provide ordering activity name, point of contact, RFQ/BPA/order number, dollar value and period of performance for each active order or quote listed.

Assist the Contracting Officer (CO) in determining an appropriate cancellation date of the existing contract, preferably the day after the end of the ordering period for active orders/BPAs (including options).

Agree not to use the existing contract for new business opportunities.
Improvement #2: Streamlined Offer Process for Successful Contractors
GSA contractors with a successful GSA track record can now take advantage of a new streamlined process and set of requirements when submitting an offer for a new contract under the same schedule.
Contractors eligible to submit a streamlined offer:
Propose the same Special Item Numbers (SINs) as those awarded under its existing contract

Have met the minimum sales requirements under its existing contract

Have a demonstrated pattern of satisfactory past performance under its existing contract
Eligible contractors are no longer required to submit the following documentation with their offer:
Readiness Assessment

Corporate Experience

Open Ratings Report

Relevant Project Experience
Additionally, contractors may not have to submit Financial Statements with their offers or may only be asked to provide minimal financial information. However, this is at the discretion of the CO and they may ask for additional information to determine a contractor's financial responsibility.
Improvement #3: Class Deviation to Commercial Supplier Agreement (CSA)
In October 2015, the Federal Acquisition Service (FAS) issued policy and procedure, "Class Deviation Addressing Commercial Supplier Agreement Terms that Conflict or are Incompatible with Federal Law," and allotted 90 days for implementation.
Previously, conflicting or ambiguous terms and conditions found in CSAs have required the FAS contracting staff to negotiate individual agreements to address the conflicts, often at significant delays and cost to GSA, FAS and vendors. As a result, GSA issued the Class Deviation to include new provisions to mitigate the legal risk of incorporating 15 common CSA terms and conditions that conflict with or are incompatible with federal law.
Improvement #4: Indefinite Quantity Policy
Previously, a GSA order could be placed up until the very last day of the schedule contract, but no options could be exercised once the underlying schedule contract's ordering period had ended.
The changes to the MAS solicitations now allow orders against schedule contracts to extend beyond the contract ordering period, with option periods of up to 60 months.
The terms for each would be specified in the individual order, but no order may extend more than five years after the expiration of the schedule contract. For example, consider a schedule contract in the last option period set to expire on December 31, 2016. Orders, inclusive of options, may be placed under this contract up until December 31, 2016, provided that the order period of performance, including options, ends within 60 months (i.e., December 30, 2021).
Next Steps
For more information about contract continuity register for our free webinar on Wednesday, March 23, at 1 p.m. EDT. Join Winvale's Director of Client Services, Leo Alvarez and Engagement Manager, Carina Linder, as they discuss solution to streamline the contract review process.
About Ashley Young
Ashley Young is a consultant in Winvale's Government Contract Services Department. Prior to joining Winvale, she served as part of an international team developing a customized satellite system for a major Middle-Eastern oil company. Ashley is a member of the National Honors Society of Geography, Gamma Theta Upsilon. In 2012 she received her Bachelor's degree in International Studies with a European Area Studies Certificate from Frostburg State University where she served as Design Chair for the Global Business Club.