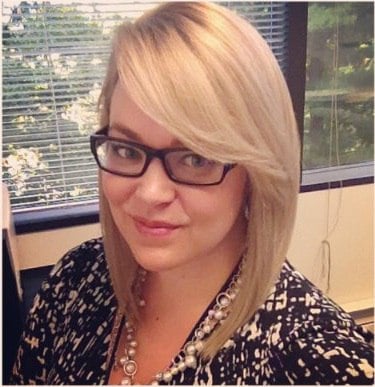 Big Changes Coming for the Service Contract Act and GSA Schedules
GSA Schedule | 5 Min Read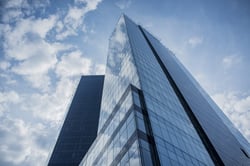 In an effort to better align GSA Schedule labor regulations with the U.S. Department of Labor's (DOL) Service Contract Labor Standards (SCLS), formerly known as the Service Contract Act, the GSA Federal Acquisition Service plans to update all GSA Multiple Award Schedules (MAS) to comply with SCLS. This update will ensure most recent wages are incorporated into individual task orders.
DOL requires the most recent wage determination (WD) be incorporated into task orders based on place of performance. It should be the Task Order Contracting Officer (TCO)'s responsibility to incorporate the most recent applicable wages for the work performed at the time of award. As a result, WDs will not be incorporated at the Schedule level, but will be incorporated at the task order level.
Wage Determination
Why do wage determinations need to be removed from MAS contracts? Currently, GSA includes a matrix of wage rates applicable to Service Contract Act (SCA)-eligible labor categories in the Solicitation, which helps establish the wages GSA contractors are awarded. As it is now, unless a mass modification is issued with updated WDs, the contractor submits a modification to adjust the rates on an annual basis, or a built-in annual rate escalation is awarded.
There can sometimes be a lag between the DOL updating the WDs and the GSA issuing a solicitation refresh incorporating the new WDs. Since the current practice often results in outdated rates used on individual task orders, GSA believes the removal of the matrix and modifying task order procurement will provide a more compliant process with DOL's SCLS.
Updates you'll see in your MAS contract:
Schedule contractors must comply with the most recent base rate posted, but responsibility is the TCO's to obtain the applicable WD from

wdol.gov

or via the e98 process and incorporate it into the task order

Instead of abiding by a SCA matrix in the Solicitation, offerors submitting a new proposal or a contract renewal will be directed to SCLS index of applicable WDs at

wdol.gov

to verify that proposed base rates meet or exceed SCLS WD rates. Offerors should also check for additional regulations regarding non-professional labor categories in the Solicitation that applies to the schedule they're proposing

Escalation rates: Regardless of escalation method used, contractors cannot sell above negotiated Schedule pricing and must remain in compliance with SCLS WDs as included at the task order level
Price increases: New wage determinations will not automatically merit a price increase and contractors may be required to provide their Contracting Officer with additional pricing justification

Additional language to be included in your GSA pricelist will be specified in the upcoming Refresh
How will this change my GSA Schedule pricelist?
Current contractors will need to ensure they are in compliance with current WDs posted on wdol.gov and request a pricing increase, if applicable, in accordance with the Schedule terms and conditions.
Contractors will have 90 days to indicate SCLS-applicable labor categories with (**), remove WDs and any SCA matrix posted in their GSA pricelist. For contractors with SCLS labor categories, there will be specific language from the Solicitation to copy into your pricelist. Below is an example of what future GSA Pricelists should reflect for contractors offering SCLS-applicable labor categories:
GSA Pricelist
Effective January 2016
Labor Categories

GSA Rate

Principle/Partner

$98.00

Senior Manager

$61.00

Programmer

$49.00

Technical Writer III**

$35.72

Assistant Manager

$34.00

Senior Administrator

$32.00

Administrative Assistant **

$31.41

Personnell Assistant III **

$22.65

**

SAMPLE TEXT

The Service Contract Labor Standards (SCLS), formerly the Service Contract Act (SCA) is applicable to Multiple Award Schedule contracts. Labor categories and fixed priced services marked with a (**) in this pricelist, may be subject to SCLS. Under FAR 22.1006, the Task Order Contracting Office (TCO) must identify if the task order falls under SCLS. The TCO is responsible for determining the place of performance, obtaining the most recent applicable wage determination(s) utilizing Department of Labor prescribed procedures, and incorporating the wage determination(s) into the task order. TCOs may also add additional non-conflicting SCLS clauses as needed.
How will this affect my current and future task orders?
TCOs will be responsible for incorporating the most recent WDs into task orders and BPAs, however the removal of WDs at the Schedule level will not immediately affect current agreements. For future agreements, contractors will need to ensure the proposed rates comply with the most recent wages for SCLS-applicable labor categories.
In a nutshell, if you're a contractor with SCLS-applicable labor categories, this regulation change means it's likely you'll receive a different pay rate for those services throughout the lifetime of your GSA Schedule contract. Contractors will need to carefully review the change in rates at each individual agreement for those labor categories and how those rates effect their business during the awarded period of their GSA Schedule.
Contractors interested in reading more about the changes can visit https://interact.gsa.gov/ and search for "MAS <Insert Your Schedule Number Here> Draft."
About Ashley Young
Ashley Young is a consultant in Winvale's Government Contract Services Department. Prior to joining Winvale, she served as part of an international team developing a customized satellite system for a major Middle-Eastern oil company. Ashley is a member of the National Honors Society of Geography, Gamma Theta Upsilon. In 2012 she received her Bachelor's degree in International Studies with a European Area Studies Certificate from Frostburg State University where she served as Design Chair for the Global Business Club.