Subscribe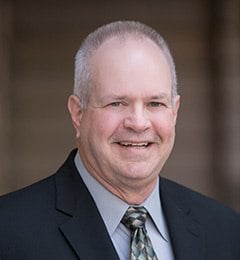 CIO-SP3 Proposal Opportunity
Government Business Development | Resources and Insight | 1 Min Read
We've all heard the overused cliché, "There are two things everyone can count on: death and taxes." Well, we can add an additional one to that list – rising healthcare premiums. As the debate on healthcare in Washington rages on, there is one thing we can all agree on and that's that something needs to be done to reign in skyrocketing healthcare costs. While Congress bats legislation back and forth, there is at least one federal government agency that can be counted on for working hard to deliver tangible results in healthcare: The National Institutes of Health (NIH). NIH invests hundreds of millions of dollars in healthcare technology solutions every year to keep this great nation on the cutting edge of healthcare innovation and advancement.
NIH is in the midst of collecting proposals for its multi-billion dollar Chief Information Officer Solutions and Partners 3 (CIO-SP3), an agency wide contract that will give all 29 NIH offices and divisions access to the best information technology services that the commercial sector has to offer. CIO-SP3 is in its 3rd life cycle and this time the agency has made the unprecedented move of offering a small business set-aside equal in size to the unrestricted portion! That's right – $20 billion to small businesses and $20 billion to the large integrators. Both awarding Prime contractors. NIH anticipates setting aside over 40 positions to small businesses. The best part? There is still time to bid. Proposals are due no later than January 14th. Here are the 10 unique IT Task Areas solicited in CIO-SP3:
IT Services for biomedical research and healthcare;
Chief Information Officer support;
Imaging, including systems and services that support the collection, storage, and retrieval of digital images;
Outsourcing, IT services required to assume management and operations of government IT resources and business functions;
Operations and maintenance;
Integration services and data migration;
Critical infrastructure protection and information assurance;
Digital government, including the provision of government services through digital, electronic means;
Enterprise management systems; and
Software development, including customized software applications, database applications, and other solutions not available in off-the-shelf modular software applications.
The business development analysts at Winvale have been tracking and researching this effort since the agency began releasing news of its re-compete last year. We're even offering proposal guidelines and templates to help small businesses out there. To learn more about how Winvale can help you win a spot on CIO-SP3, call us at 202.296.5505 or go here:Winvale CIO-SP3
About Steve Young
Steve serves as the Director of the Technology Resale division. Steve manages all aspects of Winvale's GSA Schedule contracts. Steve also leads the company in RFP/RFQ responses where Winvale is the Prime Contractor. Responsible for over 60 manufacturers on Winvale's GSA Schedule contracts, Steve insures that each manufacturer's products or services are compliant and within scope of each GSA contract.