Subscribe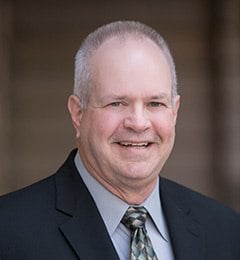 The Disaster Recovery Purchasing Program
GSA Schedule | Resources and Insight | 1 Min Read
When helping my clients to obtain a GSA Schedule contract, I notice that many decide to volunteer to participate in the Disaster Recovery Purchasing Program ("DRPP") as part of their offer. However, very few clients understand exactly what this program is and what it means for them once they've been awarded a contract. To clear up some confusion surrounding the DRPP and cover the questions I typically get, here's a little bit of background information:
On February 1, 2007, an amendment was made to 40 U.S. C. 502 to authorize the Administrator of General Services to provide for the use of Federal Supply Schedules by state and local governments for the purchase of products and services to be used to facilitate recovery from major disasters, terrorism, or nuclear, biological, chemical or radiological attacks. These orders may be placed after the disaster or emergency event occurs, or in advance of a major disaster declared by the president. It is the responsibility of the state and local government entities to ensure that all products and services purchased are used specifically for recovery facilitation purposes. Since the amendment was issued, current GSA Schedule contracts have been modified as agreed upon by Schedule contractors and GSA, to allow Schedule contractors to participate in the DRPP. All vendors submitting new offers for Schedule contracts since February 1, 2007 are also required to indicate whether or not they will offer Disaster Recovery Purchasing.
The DRPP allows state and local government entities to purchase a large variety of products and services from all participating contractors under all GSA Schedules for recovery purposes. However, it is important to note that the Disaster Recovery Purchasing authority is limited to GSA Schedule contracts and does NOT include any other GSA programs. A current listing of all Schedule contractors participating in the program is listed on GSA eLibrary as a reference for state and local government entities.
It is also important to note that just because a Schedule contractor may initially indicate that they would like to participate in the DRPP, the contractor still retains the right to decline orders received from a state or local government entity on a case-by-case basis. Orders may be declined for any reason within a five-day period after receipt of order, unless the order is made by credit card; these orders must be declined within 24 hours. All orders accepted are subject to the same prices extended to GSA (unless an additional price reduction is granted), including the Industrial Funding Fee. The IFF is still required under purchases made by state and local government entities, as it reimburses GSA for administrative and procurement costs incurred to operate the GSA Schedules Program.
While many of the rules and restrictions under the DRPP are similar to those that apply to purchases made by federal government entities, it is always a good idea to contact your Contracting Officer with any questions before entering into an agreement with a state or local government entity under the DRPP. It's certainly a great opportunity for those who understand it and participate.
About Steve Young
Steve serves as the Director of the Technology Resale division. Steve manages all aspects of Winvale's GSA Schedule contracts. Steve also leads the company in RFP/RFQ responses where Winvale is the Prime Contractor. Responsible for over 60 manufacturers on Winvale's GSA Schedule contracts, Steve insures that each manufacturer's products or services are compliant and within scope of each GSA contract.