Subscribe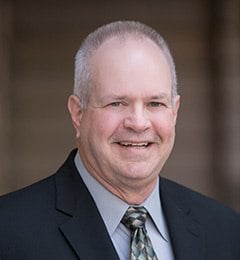 FAPIIS - GSA Contractor Performance Exposed!
GSA Schedule | Resources and Insight | 1 Min Read
Does your company have any skeletons in its' closet? Any records of suspension, debarment, or non-responsibility determinations? Has a procurement official ever denied or reduced your award fee as a result of reckless or negligent behavior? Or perhaps your contract was recently terminated all together for fault and defective price determinations? Are you sure??
If your answer is "Yes" to any of the above, you may be disheartened to learn that a new government database tracking contractor misconduct and performance is expected to be made public by April 15, 2011. In a dramatic attempt to shed light on the conduct of firms that do business with the government, the GSA will be opening up its Federal Awardee Performance and Integrity Information System (FAPIIS) for public viewing. The publicizing of this system, which was previously available only to federal officials, will fulfill a provision in the wartime supplemental appropriations bill signed by President Obama in July, 2010, which requires that GSA disclose on a public website all information in FAPIIS.
What information does FAPIIS currently provide? FAPIIS retains information dating back five years from a number of different government records and databases, and reveals violations such as: civil and administrative proceedings against suppliers in connection with federal awards; past performance evaluations; records of suspensions and debarments; administrative agreements issued in lieu of suspension or debarment; non-responsibility determinations; and contracts that were terminated for fault and defective price determinations.
Although the exposure of past performance evaluations will be omitted from the public website, the database will be adding: records of cases when a procurement official has denied or reduced a contractor's award fee because of a company's reckless/negligent behavior; determinations of fault by the Defense Department leadership; and instances when a company's behavior might have put its employees in harm's way. While some of the information the new site will be providing can be found using a collection of various public websites that already exist, this will be the first time that a public audience can go to one place to see a comprehensive review of another company.
GSA contractor officials are already raising concerns that the revelation of the compiled information to the public could lead to misperceptions and misunderstandings, and potentially put the integrity of the acquisition process in jeopardy. Although GSA officials have responded by voicing that they are aware of the concerns and plan to monitor the information presented on the website, it remains to be seen exactly how the information is going to be used by the public, and what guidelines will be put into place to spell out how contracting officials should use the information in FAPIIS.
If you have any more questions (or anxiety) about FAPIIS, you can contact us or go here: http://www.ppirs.gov/fapiis.html
About Steve Young
Steve serves as the Director of the Technology Resale division. Steve manages all aspects of Winvale's GSA Schedule contracts. Steve also leads the company in RFP/RFQ responses where Winvale is the Prime Contractor. Responsible for over 60 manufacturers on Winvale's GSA Schedule contracts, Steve insures that each manufacturer's products or services are compliant and within scope of each GSA contract.