Subscribe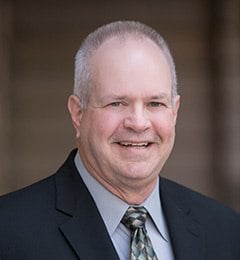 Going Green - the New Black for 2011!
GSA Schedule | Resources and Insight | 2 Min Read
That's right you fashionistas, green is the new black. Going "Green" is the thing to do these days and the U.S. Government is leading the way. One of the most sweeping economic packages in our country today is The American Recovery and Reinvestment Act. This program is currently at work for American families and businesses. The General Services Administration has been given an opportunity to have a huge impact in this effort by working for a new energy economy by investing in new, more energy efficient vehicles for the federal fleet and by investing in other green initiatives.
Green Vehicles
GSA was given $300 million to replace older federal vehicles with new, more fuel efficient ones and to purchase advanced-technology buses and electric vehicles. These types of upgrades will provide long-term environmental benefits and fuel savings which will directly impact costs associated with vehicle use. These vehicles will be included in the alternative fuel vehicle-acquisition compliance calculations of the Energy Policy Act of 2005 (Public Law 109-58), as well as the petroleum reduction and alternative fuel use increase requirements of Executive Order 13423, "Strengthening Federal Environmental, Energy, and Transportation Management". Vehicles acquired under this procurement will meet or exceed standards for greenhouse gas emissions established in the Energy Independence and Security Act of 2007 (Public Law 110-140).
Included as part of the acquisition are approximately 2,500 hybrid sedans and hybrid 4x2s. This order will allow GSA to secure the maximum number of hybrid vehicles possible with the original equipment manufacturers (OEMs) and avoid production shortages of vehicles and batteries. GSA will place orders for commercially available Compressed Natural Gas (CNG) and hybrid buses, and low-speed electric vehicles.
Green Governance and GSA Schedules
Under the Recovery Act, GSA Schedules offer environmental services and energy efficiency products to federal agencies, helping to improve our nation's energy usage and preserve the environment. At Winvale, we make sure our clients understand and maximize these opportunities within a GSA Schedule offer. Three examples of these types of services and products under GSA Schedule contracts are:
1) Environmental Services under GSA Schedule 899 includes contracting support for environmental compliance, planning, training, audits, management surveys, geographic mapping, remediation, and many other solutions including environmental planning services and documentation; environmental compliance services; environmental occupational training services; waste management services; reclamation, recycling, and disposal services; environmental advisory services; geographic information services and remediation services.
2) Energy Product Solutions under GSA Schedule 56 include energy-saving building supplies, alternative energy solutions and related services such as warehouse equipment and supplies; air and water purification equipment and sewer treatment equipment; maintenance and repair shop equipment; pre-engineered/prefabricated buildings and structures; above-ground storage tanks/systems, fuel-dispensing units and fuel management systems; building materials; power distribution equipment; generators; batteries and solar energy systems; energy-saving lighting products; and specialty lighting.
3) Energy Management Services under GSA Schedule 03FAC include expert advice in all areas of energy management improvement and support services including energy management planning and strategies, training on energy management, metering services, energy program support services, building commissioning services, energy audit services, resource efficiency management, innovations in energy and water conservation.
You can learn more about GSA's Go Green initiatives here: GSA
About Steve Young
Steve serves as the Director of the Technology Resale division. Steve manages all aspects of Winvale's GSA Schedule contracts. Steve also leads the company in RFP/RFQ responses where Winvale is the Prime Contractor. Responsible for over 60 manufacturers on Winvale's GSA Schedule contracts, Steve insures that each manufacturer's products or services are compliant and within scope of each GSA contract.