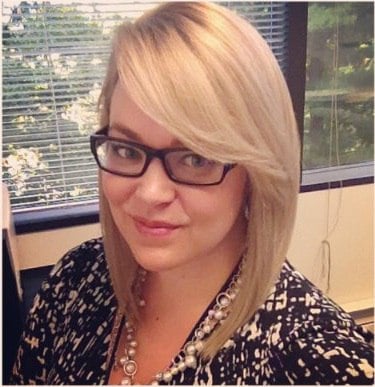 GSA Contractors: How to Consolidate SINs in 4 Easy Steps
2 Min Read
Recently, the General Service Administration (GSA) has issued multiple Solicitation Refreshes for nearly all of the GSA Schedules Programs, resulting in a high number of Schedule-wide Mass Modifications that contractors must accept in order to remain current and compliant with the terms and conditions of their contract.
For some Schedules, recent changes in the GSA's Solicitations included updates to Special Item Number (SIN) descriptions, adding new SINs, and/or deleting and consolidating old SINs.
If you are a GSA Contractor that's had one or more of your contract-awarded SINs consolidated into or absolved by an existing or new SIN, there are additional actions you're required to complete. It's important to update the GSA contract and pricelist immediately following a SIN consolidation, because not only is it a compliance requirement, but all the government opportunities issued under the old SIN (eBuy and GSA Advantage!) will be redirected to the new SIN, and you won't be able to receive or respond to those opportunities under the new SIN until your contract is updated.
How to Consolidate SINs on a GSA Schedule
Once you've accepted a Mass Modification to your contract's respective Solicitation, follow the four steps below to help you navigate the SIN consolidation process:
1. Submit Add SIN Modification in eMod
You'll need to update your current awarded GSA Price List and Commercial Sales Practices by replacing the old SIN with the new, consolidated SIN information and be sure to reference in your Cover Letter the Mass Modification number and effective date that require these changes be made to your GSA Schedule Contract. Be sure to check that you have a current, active digital certificate to access the eMod system.
2. Submit Delete SIN Modification in eMod
Once you've submitted the modification to add the new SIN to your contract, you'll need to submit another modification to delete the old SIN.
3. Reach Out to your Contracting Officer
Your assigned GSA Contracting Officer is responsible for reviewing the Add SIN and Delete SIN Modifications you submitted in the eMod system. Once these modifications are awarded, continue to Step 4.
4. Update your I-FSS-600 Contract Price List
Your new GSA Terms and Conditions I-FSS-600 Price List and new SIN changes will need to be uploaded to GSA and replaced in GSA Advantage! and GSA eLibrary. Once these changes are approved in GSA Advantage, you should see the updates within 24 – 36 hours. You should check GSA Advantage and GSA eBuy to make sure the new SIN is accessible for you and your GSA customers.
Additional Information
If you're interested in finding out more about Solicitation Refreshes, Mass Modifications, or updates to your GSA Schedule Contract, send any additional questions to Winvale's team of GSA experts. Contact us today to learn how Winvale can help GSA Contractors with updates to their GSA Schedules.
About Ashley Young
Ashley Young is a consultant in Winvale's Government Contract Services Department. Prior to joining Winvale, she served as part of an international team developing a customized satellite system for a major Middle-Eastern oil company. Ashley is a member of the National Honors Society of Geography, Gamma Theta Upsilon. In 2012 she received her Bachelor's degree in International Studies with a European Area Studies Certificate from Frostburg State University where she served as Design Chair for the Global Business Club.