Subscribe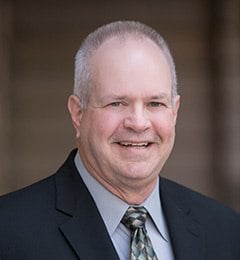 GSA takes email to the Cloud
GSA Schedule | Resources and Insight | 1 Min Read
GSA has taken the first steps towards moving its entire email system to a more efficient and cost effective cloud-based network. The 5 year, $6.7M contract was recently awarded to Unisys Corp. under the Alliant GWAC. To help pioneer this effort, Unisys has partnered with Google, Tempus Nova, and Acumen Solutions to develop the system for GSA – which is the first agency to move its entire agency's email to a cloud based system. The award also includes collaboration tools that are estimated to reduce inefficiencies and lower costs by 50 percent over the next five years.
Google is considered to be one of the biggest and most advanced cloud service providers, so their involvement with this initiative is key and indicates that they most likely had very compelling and innovative ideas to contribute to the winning proposal submitted by Unisys. Tempus Nova's involvement is also important since they are a leading provider of Google Enterprise solutions and are the sole developer of the tools used to migrate mail and calendar data from Lotus Notes to Google. GSA is one of many agencies that still utilize the antiquated IBM Lotus Notes email and calendar system.
Acumen Solutions will be responsible for overseeing and implementing this legacy email transition.
The performance of this cloud email all star team will be closely watched by both interested agencies that are considering taking the same step as GSA, but also by contractors looking to improve on the process and win similar contracts in the future. If Unisys and Google Enterprises get this right, they could set the standard for U.S. government cloud based email systems, as well as the migration and implementation services required.
About Steve Young
Steve serves as the Director of the Technology Resale division. Steve manages all aspects of Winvale's GSA Schedule contracts. Steve also leads the company in RFP/RFQ responses where Winvale is the Prime Contractor. Responsible for over 60 manufacturers on Winvale's GSA Schedule contracts, Steve insures that each manufacturer's products or services are compliant and within scope of each GSA contract.