Subscribe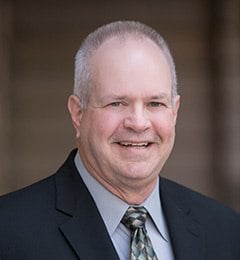 GSA vs. GSA Credit & Finance: What's the Difference?
Resources and Insight | 2 Min Read
When submitting an offer to GSA, the overall process and interaction with GSA is typically consistent: 1) creation of offer, 2) submittal of the offer to GSA, 3) wait for the offer to be assigned to a GSA Contracting Officer, 4) engage in formal offer clarifications with the assigned CO, 5) negotiate offer terms and pricing with the Contracting Officer and, 6) receive a contract award!
As a Consultant, I make my clients aware of this process from the beginning. I also inform them that in between stages 4 and 5, there is the possibility that a third party could step in for a comprehensive financial evaluation. Since a large amount of time can often pass between stages 2 and 5, I thought I should shed some light to this critical stage.
Who is this Third Party?
They are GSA's Credit & Finance (C&F) and they are a separate branch of GSA with a different function from the GSA department conducting offer reviews. Although the information C&F gathers is necessary for your Contracting Officer to approve your offer, the two branches operate independently. Located in Kansas City, MO, C&F's primary function is to conduct a Pre-approval survey and analysis of a prospective contractor to ensure that they are financially viable, solvent, and able to fulfill requirements under a possible awarded GSA contract.
When will C&F get involved and what will they do?
It's important to note that C&F may or may not be involved in reviewing your offer. For example, C&F will only be involved when a Contracting Officer at GSA is having trouble determining whether or not a company is financially viable. And many times large businesses circumvent this stage.
If the Contracting Officer isn't confident, they will send a request (Standard Form 1403, Request for Pre-approval Survey of Prospective Contractor) to C&F to make this determination, and will wait for a 'yes' from C&F before proceeding to negotiate your offer. Within 24 hours of receiving the SF 1043, C&F requests information from the prospective contractor by sending them a blank GSA Form 527 and a bank reference letter (these items are usually sent via fax and are expected to be completed and returned within 15 days). In addition, C&F orders a Dun and Bradstreet (D&B) Live Report, which serves as a third party verification of the prospective contractor's credit and payment history with suppliers, including tax liens, lawsuits and other financial information. Corporate financial statements are also weighed heavily along with the D&B report, bank, and trade letters of reference to determine if the contractor is financially responsible with sufficient access to capital for the term of operation.
Ways to avoid C&F's Involvement
Although it's certainly not a bad thing to have C&F involved, it is one more added step that can prolong the offer review process. Some things in your original offer that can prevent C&F from getting involved: 1) make sure you have two years of corporate financials (Balance Sheet and Income Statement) with an acceptable asset to liability ratio, 2) ALL information on file with D&B is correct and up-to-date, including your credit history, tax liens, judgments, and proper SIC & NAICS code classifications, 3) any remarks or negative financial history is explained in great detail. Even with great organization and strong corporate financials, don't be surprised if you receive a 15 page fax from C&F, without notice. At Winvale, we review all of these financial metrics with our clients early in the consulting engagement to make sure we're prepared for C&F's review and we're confident in our approval. I can only imagine that there is nothing worse than investing a lot of time into submitting a quality GSA offer, only to have it rejected by a mysterious third party in Kansas City due to "financials".
About Steve Young
Steve serves as the Director of the Technology Resale division. Steve manages all aspects of Winvale's GSA Schedule contracts. Steve also leads the company in RFP/RFQ responses where Winvale is the Prime Contractor. Responsible for over 60 manufacturers on Winvale's GSA Schedule contracts, Steve insures that each manufacturer's products or services are compliant and within scope of each GSA contract.