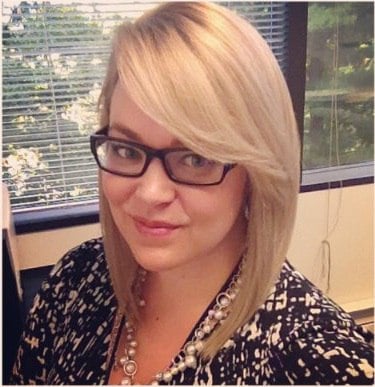 GSA's New Cybersecurity SINs are Now Open for Offers
GSA Schedule | 3 Min Read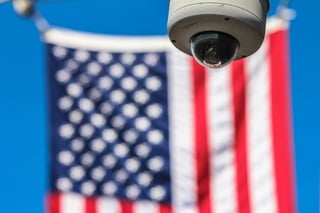 GSA adds new Highly Adaptive Cybersecurity Services (HACS) SINs to its Schedule 70 Solicitation in September 2016 and will immediately begin review of modifications and new offers submitted for any of these four SINs.
The HACS SINs support President Obama's Cybersecurity National Action Plan (CNAP) and the Cybersecurity Strategy and Implementation Plan (CSIP) to strategize long-term solutions to cybersecurity awareness and protection. Until now, it has been difficult for federal agencies to find a marketplace that has streamlined cybersecurity services that are both trusted and reliable. Eligible Schedule 70 contractors can now offer services under the four new HACS SINs: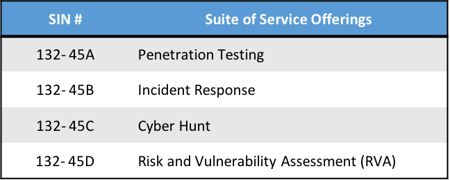 ---
Eligibility for HACS SINs
Other than meeting the scope requirements of the HACS SIN descriptions, there are additional technical evaluation factors required for HACS offerors in order to assure federal customers that contractors who are awarded HACS SINs can meet the cybersecurity needs of the government. Eligible offerors will need to complete an oral evaluation where 5 members of an offeror's team will be required to field questions from a Technical Evaluation board (TEB) in order to verify scenario based knowledge and experience.
Each HACS SIN has its own set of scenario questions/criteria and GSA has advised at least a 40 minute timeframe for the evaluation per SIN (expected 3 hour maximum for all 4 SINs).
---
Impact on Contractors
Current contractors offering cybersecurity services on their awarded Federal Supply Schedule are expected to migrate their applicable services to the matching HACS SIN(s) by submitting a modification to add the SIN(s) in eMod. GSA mentioned during its August 24th HACS webinar that their goal to complete HACS modification reviews, including the oral technical evaluations, is seven days.
Contractors without a current Schedule 70 will submit new offers to eOffer that meet the requirements of the updated Solicitation including additional technical evaluation factors for HACS SINs. GSA has stated that their goal to review new offers for HACS contractors is shortened from their standard 110 days to a 45-day review.
Both current contractor modifications and new offers for HACS are eligible for GSA's FAStLane program, which requires additional information submitted with the offer documents for an expedited review time. GSA has designated additional teams to support HACS offers and modifications in order to get the highest quality HACS contractors awarded as quickly as possible. GSA plans to have at least 15 HACS contractors awarded under – and allow federal agencies to purchase from – HACS SINs as of October 2016.
---
For more information on HACS and updates to Schedule 70, be sure to check GSA's Schedule 70 Interact site. Additional questions can be sent to Winvale's team of GSA Schedule contracting experts. Contact us today to learn how Winvale can help eligible entities become GSA HACS contractors.
---
About Ashley Young
Ashley Young is a consultant in Winvale's Government Contract Services Department. Prior to joining Winvale, she served as part of an international team developing a customized satellite system for a major Middle-Eastern oil company. Ashley is a member of the National Honors Society of Geography, Gamma Theta Upsilon. In 2012 she received her Bachelor's degree in International Studies with a European Area Studies Certificate from Frostburg State University where she served as Design Chair for the Global Business Club.