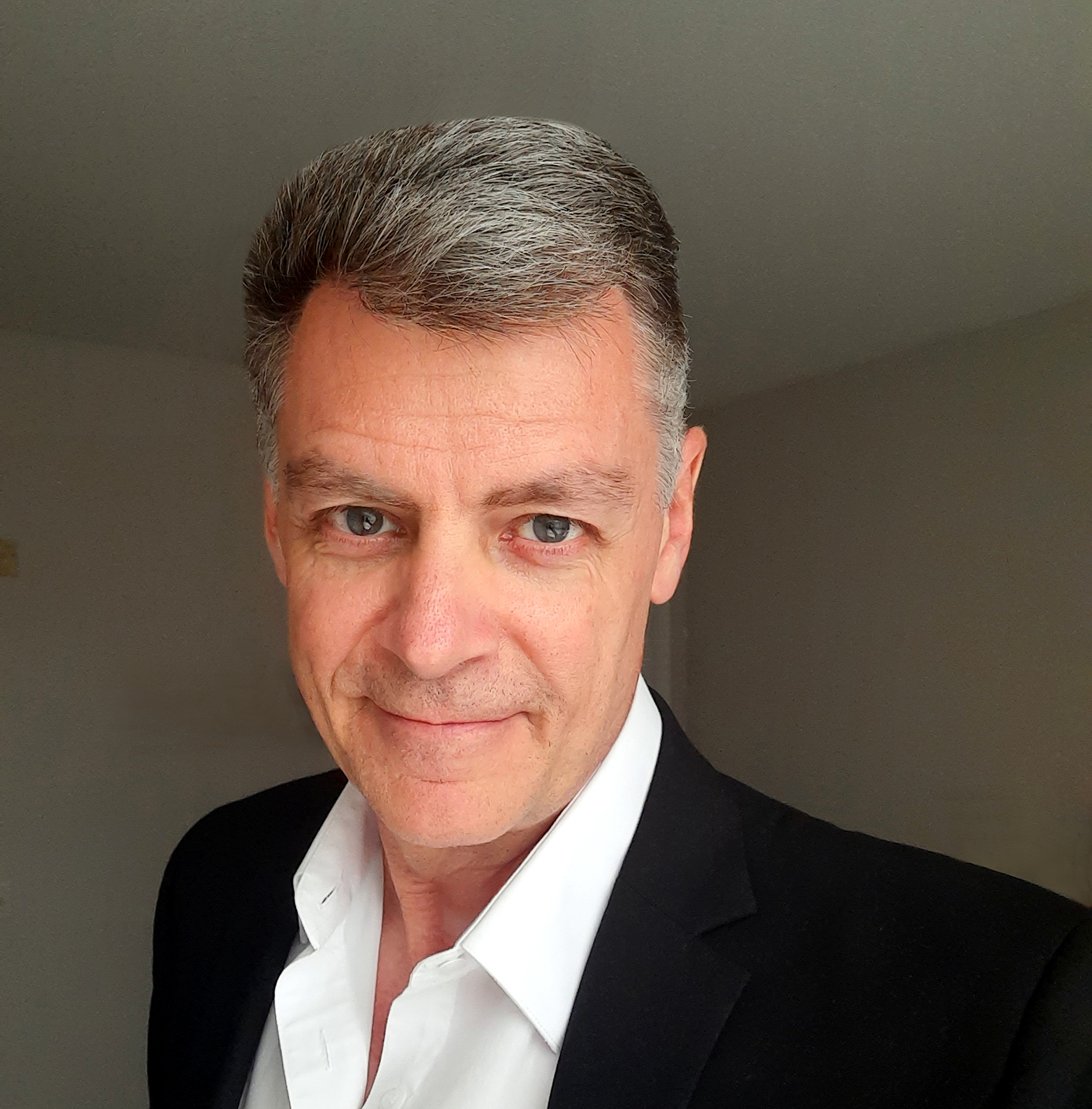 How Government Agencies Can Get their Infrastructure in Order for Future Spending
Government | 4 Min Read
On August 10, 2021, the U.S. Senate passed a $1.2 trillion bipartisan infrastructure bill, sending it to the House of Representatives for consideration. It is welcome news that an infrastructure bill is being discussed after years of Congressional inaction, but simply securing funding will not guarantee successful projects. An unprecedented combination of economic, social, and climate challenges will loom over the construction sector for years, making effective project management systems more necessary than ever. Before the first projects begin, government agencies and contractors alike should examine and take the necessary steps to improve their own project management infrastructure.
We'll outline the infrastructure bill, challenges to the construction industry, and what agencies and contractors can do to mitigate these obstacles. This blog is a prelude to a more in-depth webinar on infrastructure that Winvale and their partner, PMWeb, will be hosting later this month.
What is the Infrastructure Bill?
The Infrastructure Investment and Jobs Act of 2021 totals $1.2 trillion in spending. About half of that represents funds normally set aside each year for infrastructure, mainly related to highway projects. The other half of the bill consists of new spending. That new spending includes:
$145 billion for railroads, public transit, airports, and other transportation sectors
$110 billion for roads and bridges
$65 billion for the power grid
$65 billion for broadband
$63 billion for water projects, including addressing drought in the West
$49 billion for the environment, ports, and safety programs
$47 billion for "resiliency," including cybersecurity spending and protection against other threats, such as extreme climate events
Construction Challenges Government Agencies and Contractors Are Facing
The prospect of $1.2 trillion in spending is certainly exciting for all infrastructure stakeholders, particularly for a construction industry disrupted by the COVID-19 pandemic. However, a complex and interlocking series of potential roadblocks to bidding and executing projects has arisen and it is not at all clear how long these conditions will persist. These hazards include labor shortages, material shortages, and inflation.
1. Labor Shortages
For years, construction contractors have struggled to fully staff their projects. Baby boomers are retiring, and young workers are not replacing them at the same rate. In a U.S. Chamber of Commerce survey released in June, 88% of construction contractors reported moderate to high levels of difficulty finding skilled workers. In the same survey, 35% of contractors said they had turned down work because of skilled labor shortages.
This labor shortage has been made worse by the pandemic. Construction projects forced to stop during lockdowns have been slow to resume, but workers have been even slower to return to jobsites. To win infrastructure contracts, employers will have to demonstrate that they have secured and can maintain a stable and qualified workforce.
2. Material Shortages
We've all seen shortages of consumer goods during the pandemic but for the construction industry shortages have been even more severe. In a recent survey 90% of builders reported major shortages of most goods and materials, including electrical goods, framing lumber, and plywood. There are many contributing factors: a continuing hot housing market, supply chains disrupted by the pandemic, and labor shortages in manufacturing and shipping are a few examples. Natural disasters such as hurricanes, wildfires, and even a tree-killing infestation of mountain pine beetles in British Columbia are also affecting both demand and supply.
Material shortages might be the most difficult challenge to overcome. If a material or product called for in contract specifications is not available when needed, it can be difficult to find acceptable alternatives to keep the project moving. Contractors will have to closely monitor suppliers and keep potential shortages in mind when estimating and negotiating contract specifications and when issuing purchase orders.
3. Inflation
Inflation has been on everyone's mind as the country emerges from the recession caused by the pandemic and the construction industry has been particularly hard hit by it. Virtually all commodities used in construction have seen notable (and for many, dramatic) price increases as shown in this chart of Producer Price Indexes (PPIs):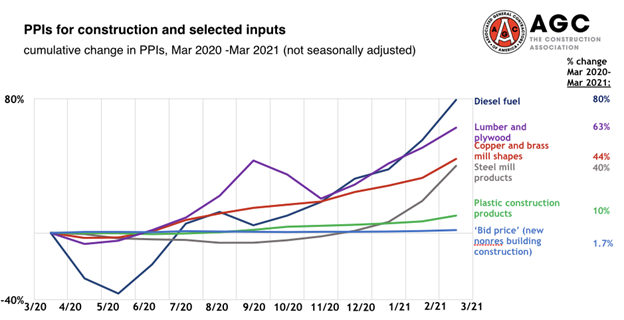 In addition, labor shortages are exerting inflationary pressures of their own. In the Chamber of Commerce survey cited above, 50% of construction contractors said they are forced to submit higher bids for their work due to chronic labor shortages, and most are now offering significantly higher wages to attract qualified workers.
Predicting the impact of inflation on future prices is, of course, notoriously difficult, but project owners and contractors will be forced to carefully consider this when negotiating contracts.
What Should Agencies and Contractors Do?
The single most important thing both agencies and contractors can do right now to prepare for potential infrastructure projects is to carefully review, adjust, and implement their internal control systems at all levels; in other words, get their own infrastructure in order.
Yes, an infrastructure bill will put a lot of money on the table, but that is no guarantee that projects will be successful or that contractors will profit. As we've seen, there is a web of complicating factors in play right now and it could abruptly and dramatically alter the construction landscape at any time. Without solid controls in place, both project owners and contractors are now, more than ever, at risk by simply undertaking new work.
The Solution: Integrated Project Management
The best way to guarantee success is to use an integrated project management system. If you currently manage projects using spreadsheets, Word docs, email, and online file boxes, it's time to upgrade to a dedicated construction project management application.
You need a single platform to manage your bids, funding, contracts, change orders, schedules, and project documents. Without an integrated system, you are wasting time and risking error with duplicate data entry, shuffling data back and forth, and incomplete reporting.
PMWeb is an online project management application with features that cover all aspects of construction projects, including planning and estimating, online bidding, funding, contract and change order management, invoicing, scheduling, field documents, and much, much, more. Its award-winning visual workflow automates the collaboration process, and its integrated business intelligence reporting provides continuous real-time monitoring. PMWeb lets owners and contractors work together to make projects successful.
The construction landscape today is unstable, and all signs point to it remaining that way for the foreseeable future. Each government agency that expects to secure infrastructure funding under the new act should be selecting and implementing an effective project management system right now to ensure successful projects, and all contractors hoping to compete for those projects should be doing the same.