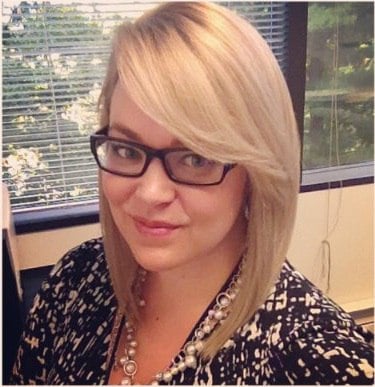 IT Startups: Spring into Success on GSA's $15 Billion Schedule 70
2 Min Read
GSA's Springboard Program helps with the U.S. Government's high demand for emerging technology solutions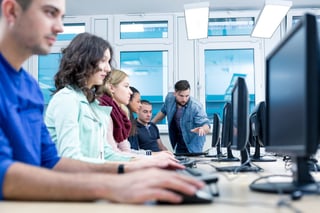 For years the GSA Schedules Program required companies to have a minimum of two years' corporate experience before applying for a GSA Schedule Contract. Now, with the U.S. government having a higher demand for emerging technology solutions than ever before, new Information Technology (IT) companies don't have to wait to become a GSA IT Schedule 70 contract holder. Thanks to GSA's Springboard Program, innovative companies with less than two years' experience can become a GSA IT Schedule 70 contractor and can now have access to over $15 billion in annual federal, state, and local IT opportunities.
Why Springboard is the Right Program for You
Prospective GSA Contractors with less than two years of corporate experience can now complete their proposals for an IT Schedule 70 MAS contract by:
Using the professional experience of their executives and key personnel as a substitute for having two years of corporate experience
Using the project experience of key personnel as a substitute for having relevant corporate past performance
Providing financial documentation that demonstrates the company's financial responsibility in lieu of submitting two years of financial statements
Breakthrough Opportunities for Startups and New Companies
The main goal behind the Springboard Program is to get the latest innovative technologies into the hands of federal agencies faster by getting emerging technology companies onto IT Schedule 70. Issues with the two-year corporate experience requirement in the past caused problems for small businesses, and were particularly challenging for startups entering the federal marketplace. Creating an alternative to the this requirement on Schedule 70 not only allows new firms to enter the federal market, but opens up additional accessibility for small businesses.
In addition to utilizing GSA's Springboard Program, companies submitting an offer for a GSA Schedule 70 contract that also provide Health IT or Cybersecurity solutions, Cloud Computing or Agile Delivery services may also qualify for GSA's FASt Lane Program, an expedited review process intended to ensure government customer agencies have quicker access to emerging technologies and innovative suppliers.
Your Next Steps to IT Schedule 70
If you're interested in finding out more about GSA's Springboard Program or applying for an IT Schedule 70 contract, send any additional questions to Winvale's team of GSA experts. Contact us today to learn how Winvale can help new companies acquire a Schedule 70 contract.
About Ashley Young
Ashley Young is a consultant in Winvale's Government Contract Services Department. Prior to joining Winvale, she served as part of an international team developing a customized satellite system for a major Middle-Eastern oil company. Ashley is a member of the National Honors Society of Geography, Gamma Theta Upsilon. In 2012 she received her Bachelor's degree in International Studies with a European Area Studies Certificate from Frostburg State University where she served as Design Chair for the Global Business Club.