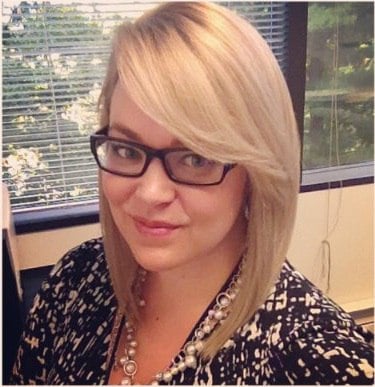 One Change Women-Owned Small Businesses Can Make to Boost Federal Opportunities
GSA Schedule | 4 Min Read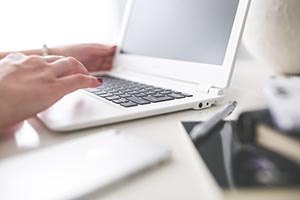 Last month, our contract support experts represented the Winvale team at the Small Business Administration (SBA) Baltimore District Office's workshop: Women-Owned Small Business (WOSB) Federal Contracting Program. Workshops hosted by the SBA are extremely beneficial for all small business owners looking to acquire the right tools to succeed in the federal marketplace.
The workshop served as a great opportunity to learn about the resources the SBA offers WOSBs, to network with fellow small business professionals, and to hear about upcoming enhancements the SBA is making to its certification process. There was one process we learned about that WOSBs can do to boost their own federal opportunities and we are here to share it with you!
---
---
Money to be made by Small Businesses in Federal Government
The federal government has a goal to allot 23% of prime contract spending to small businesses out of its yearly budget. According to the Office of Management and Budget's public database, USAspending.gov, the total amount of prime contracts awarded just before the end of FY2016 closes is approximately $323.13 billion; meaning the small business prime contracting goal is valued at $74.32 billion just before the close of the fiscal year.
The federal government must also set aside 5% of federal prime contracts for award only to WOSBs, including Economically Disadvantaged Women-Owned Small Businesses (EDWOSBs). That may seem like a small percentage, but based on how much the federal government has spent so far in FY2016 awarded contracts, that goal equals to an amount of $16.15 billion set aside for WOSBs/EDWOSBs. There are certain conditions under which Contracting Officers (COs) can set aside contracts for WOSB/EDWOSB award.
---
Set Aside Contracts for WOSBs
The following conditions must be met in order for a CO to set aside a solicitation for WOSB/EDWOSB:
The North American Industrial Classification System (NAICS) Code under which the solicitation is issued must fall under one of 113 four-digit industry groups designated as underrepresented by WOSBs. 92 of these industry groups apply to WOSBs and 21 industry groups apply to EDWOSBs.

The Rule of Two applies: the CO has reasonable expectation that two or more WOSBs/EDWOSBs will submit an offer in response to the solicitation.

The contract must be awarded at fair market price.
Federal contracts can also be set aside for WOSBs/EDWOSBs through Sole Source Authority if the contract:
Is issued under a WOSB/EDWOSB eligible NAICS code

Is valued at $6.5 million or less for manufacturing, or $4 million or less for all other contracts (including options)

Can be awarded to the WOSB/EDWOSB at a fair and reasonable price

Is expected to have only one WOSB/EDWOSB perform the work, as determined by the CO
Once a solicitation is posted by an agency under an applicable WOSB Federal Contracting Program's NAICS code, it would seem likely that the contract will be designated as a set-aside for WOSB, right? It turns out there's an additional step in COs determining whether the Rule of Two applies and it involves the one change WOSBs can make to boost their federal business opportunities.
---
Why should your Small Business be certified?
When a CO is determining whether the Rule of Two applies to an eligible contract for WOSB set aside, they will search SAM.gov for registered WOSBs or EDWOSBs offering the applicable NAICS codes and will review the firm's documents to verify the firm meets the requirements of a WOSB/EDWOSB designation. For qualified entities, registration as a WOSB/EDWOSB is not as simple as checking a box when completing the SAM.gov profile. The SBA provides WOSBs the necessary tools to properly self-certify their WOSB designation. The reason this process is termed "self-certification" is because SBA does not review the firm's documents, nor do they provide any letter of certification, but does provide the platform where COs verify eligibility as a WOSB/EDWOSB awardee, at the task order level.
---
SBA Improvements to WOSB Federal Contracting Program
This year, SBA has been implementing changes to make WOSB certification easier and simpler so that these small business designations can boost their federal business. As of March 2016, certification for WOSBs and EDWOSBs now takes place in the new platform, certify.SBA.gov. The former WOSB Repository has moved to the WOSB dashboard on certify.SBA.gov and all existing WOSBs/EDWOSBs in the Repository that have updated their content since October 1, 2014 have had their information migrated to the Dashboard; however any firms that have not updated after October 2014 will have to resubmit their content as if a newly certified entity. As a reminder, SBA does not review WOSB documentation and validation is up to the CO reviewing the firm's documents. Documents uploaded cannot be deleted and penalties for false representations are steep, so because SBA does not officially issue WOSB/EDWOSB certification, firms should be certain the documents they upload are properly completed and contain the required information.
Certifying as a WOSB/EDWOSB entity is one change eligible firms can make to boost federal opportunities. The more WOSBs/EDWOSBs registered in SAM.gov, the more applicable contracts can be set aside for WOSBs which will decrease the amount of competition responding to solicitations. One way contractors can find out if their firm is eligible for WOSB/EDWOSB certification is through the Am I Eligible? questionnaire on certify.SBA.gov. If your firm is eligible, review this helpful checklist SBA has provided which identifies all the requirements to self-certify as a WOSB/EDWOSB.
---
Seem like a lot of work? Winvale can help! Contact the Winvale team to learn more about how SBA programs can benefit your small business or for assistance with the SBA self-certification process.
To find out if your company meets the requirements of becoming a certified WOSB/EDWOSB, see them listed on the SBA's WOSB Federal Contracting Program site.
---
About Ashley Young
Ashley Young is a consultant in Winvale's Government Contract Services Department. Prior to joining Winvale, she served as part of an international team developing a customized satellite system for a major Middle-Eastern oil company. Ashley is a member of the National Honors Society of Geography, Gamma Theta Upsilon. In 2012 she received her Bachelor's degree in International Studies with a European Area Studies Certificate from Frostburg State University where she served as Design Chair for the Global Business Club.