Subscribe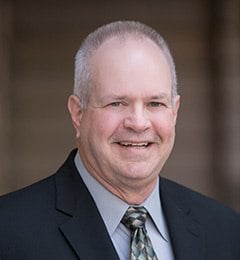 President Obama's Alternative-fuel Vehicles
Resources and Insight | 1 Min Read
Supporting the world's desire to create a cleaner environment, President Obama recently ordered agencies to limit their fuel use. He outlined this objective by demanding agencies to buy more alternative-fuel vehicles and in some cases even decrease the size of their fleets.
Obama issued the memo recently when GSA announced plans to spend $4.3 million to purchase 116 electric vehicles. GSA will rent the cars —precisely 101 Chevrolet Volts, 10 Nissan Leafs and 5 Think City EVs — to 20 federal agencies in 5 cities across the country. They have even outlined plans to have charging stations for powering those cars in Washington, San Diego, Los Angeles, San Francisco and Detroit—the cities were those 20 federal agencies are located. The only exemption of this rule includes law enforcement vehicles. But to further support the objective, the memo directs GSA to work with agencies to help issue guidance for alternative fuel vehicles for law enforcement. Looking to the future, Obama even ordered all fleet purchases starting in 2015 to be alternative-fuel vehicles.
Did you know that government buyers can turn to the GSA Schedule to help with alternative-fuel vehicles and technologies? Schedule 23V (Automotive Superstore) has a ton of contractors offering leading GREEN technologies. One such contractor is TransEco Energy Corporation, who sells Natural Gas Conversion Systems for vehicles under GS-30F-0057V. Natural Gas (CNG) is cheaper as a fuel and has been proven to produce significantly less harmful emissions of pollutants like nitrogen oxides (NOx), particulate matter (PM), carbon dioxide (CO2), hydrocarbons (UHC), carbon monoxide (CO), and sulfur oxides (SOx) as compared to gasoline or diesel fuel.
President Obama and TransEco Energy: saving the environment one car at a time. Earth thanks you!
About Steve Young
Steve serves as the Director of the Technology Resale division. Steve manages all aspects of Winvale's GSA Schedule contracts. Steve also leads the company in RFP/RFQ responses where Winvale is the Prime Contractor. Responsible for over 60 manufacturers on Winvale's GSA Schedule contracts, Steve insures that each manufacturer's products or services are compliant and within scope of each GSA contract.