Subscribe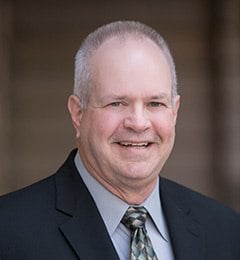 The SDVOSB Business
Government Business Development | Government | Resources and Insight | 2 Min Read
A public opinion poll that came out last week revealed that most Americans hold members of the armed service in higher regard than any other profession or line of work. I myself am not a member of the military but my stepbrother is a service disabled veteran. He served three tours in Iraq, quickly making his was from Private to Staff Sergeant. On his third tour his armored vehicle was hit by an IED, which eventually ended his military career – but certainly not his business career. He has since rehabilitated and has considered creating a business venture with other vets from Iraq. Given the current climate of public opinion, there is a strong appeal to sell to veteran owned small businesses that have helped defend our country, particularly those operating in the federal market.
Did Executive Order 13360 work? (Part 1)
The Bush administration actually wrote this sentiment into law back in 2004 with Executive Order 13360. Known as the 21 Gun Salute initiative, the order implemented by the General Services Administration (GSA) aimed at meeting and exceeding the 3% federal contracting goal with Service Disabled Veteran Owned Small Businesses (SDVOSBs). You can go here to see the details of this plan. After doing some research and talking with the SBA, I found the "Procurement Scorecards" for each federal agency detailing their small business contracting goals and actual results for 2008 and 2009. I decided to start with the Department of Defense and found that they received an overall score of "B" from the SBA, but their 2009 SDVOSB results for both prime and subcontractors were well below the 3% goal (1.43% on Prime contractors and 1.35% for Subcontractors). I will do some additional digging here and provide a thorough report on my next blog.
Do I qualify?
It is obviously important to first know if you qualify as an SDVOSB. A business that is at least 51% owned by an individual that is considered a Service-Disabled Veteran would qualify as an SDVOSB. A veteran is defined as "a person who served in the active military, naval, or air service, and who was discharged or released therefrom under conditions other than dishonorable." You can click here to find out additional details about SDVOSB status and definitions. Note that in the U.S. Code definitions, the term "service-connected disabled" is interchangeable with "service-disabled", and means, with respect to disability or death, that such disability was incurred or aggravated, in the line of duty in the active military, naval or air service. (38 U.S.C. '101(16). In addition, asserting SDVOSB status is a self certification, so you don't need to go through the SBA to get formally certified like a HUBZone or a Small Disadvantaged Businesses do. Keep in mind though that Contracting Officers or the SBA could request military discharge papers to verify the owners' disabled veteran status.
As more of our military soldiers come back from service and try to find that next step in life, that they look to further the American entrepreneur spirit and start a business. And I hope they know that as soon as they open their doors, they'll have a potential customer with the federal government, with government contractors, and many of us who revere the sacrifices they made. Thank you to all of the men and women in the armed service!!
About Steve Young
Steve serves as the Director of the Technology Resale division. Steve manages all aspects of Winvale's GSA Schedule contracts. Steve also leads the company in RFP/RFQ responses where Winvale is the Prime Contractor. Responsible for over 60 manufacturers on Winvale's GSA Schedule contracts, Steve insures that each manufacturer's products or services are compliant and within scope of each GSA contract.