Subscribe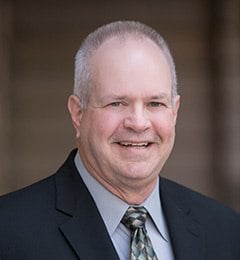 Today's Small Business
Government Business Development | Technology | Resources and Insight | 1 Min Read
What is a Small business and how important are they to the US economy? Overshadowed every day by big business and constant media, Small businesses rarely get their share of attention and credit. Did you know Small businesses employ half of US workers and represent 99.7% of all employer firms? Yes, 99.7%! According to Office of Advocacy, there were 27.5 million Small businesses in the United States in 2009. Can you think of a more influential group?
So what is a "Small business"? Well, in the government contracting world the Small Business Administration (SBA) has specific definitions and size standards for a Small business, based upon industry NAICS codes, but generally it's accepted that a Small business has 500 or fewer employees. Yes, from your local farm and golf course to the familiar franchise up the street. I don't think it's a stretch to say Small businesses are vital to the US economy and in many cases, lead in ingenuity and emerging markets. I bet you didn't know that Small businesses produce 13 times more patents per employee than Large businesses!
So if Small businesses carry such a significant importance to the US, Congress certainly should be doing enough to support them in a down economy. And finally, they are. A big challenge for any business (Small or large) is available capital. Cash is king, and if a Small business doesn't have access to available credit when it's needed, they don't have the liquidity options that Large businesses have to survive. Under the American Recovery and Reinvestment Act (ARRA), lending to Small businesses rose nearly 30% in fiscal 2010, to $22 billion. The $5 billion increase translated to almost 7,000 government-backed Small business loans. A big reason for the increase was the program's "loan sweeteners", which increased the guarantee on the SBA's flagship 7(a) loans from 75% to 90%. This is critical since it makes lenders feel more secure about making the loans, and if a borrower defaults, the government will reimburse them up to 90% of the amount of the loan. I can see this new found confidence making all the difference, considering many banks are still feeling the pinch from subprime mortgage defaults.
So tomorrow, when you stop by the drycleaners or Joe's Hardware store, we should all give a slight nod of appreciation to how each one of these Small business add to our way of life. Without them, Main Street USA would be completely different.
About Steve Young
Steve serves as the Director of the Technology Resale division. Steve manages all aspects of Winvale's GSA Schedule contracts. Steve also leads the company in RFP/RFQ responses where Winvale is the Prime Contractor. Responsible for over 60 manufacturers on Winvale's GSA Schedule contracts, Steve insures that each manufacturer's products or services are compliant and within scope of each GSA contract.