Subscribe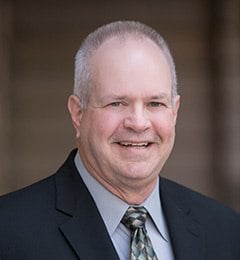 So You Want a Security Clearance?
Resources and Insight | 2 Min Read
Many of you out there might be thinking to yourself, "There are so many opportunities for people and contractors who have security clearances…Maybe I should get one!" Not so fast—most people don't realize that there are specific requirements that must be met in order to qualify for a security clearance. I'd like to take a moment to outline just a few of these requirements, the basic levels of clearance, and how these levels are granted.
How do I qualify?
To be eligible for a security clearance, the following conditions must be met: a) It has been determined by the U.S. government that you're eligible for access to classified information; and b) you are sponsored by a government entity or a cleared contractor. In order to be sponsored, you must be employed by a cleared contractor (or hired as a consultant) and must be in a position requiring a clearance. These two conditions are important to remember.
What are the basic National Security clearance levels?
Confidential (Level 1) — Requires a National Agency Check, Local Agency Check, financial checks, and foreign employments, marriages/common-law relationships, and immediate relatives must be declared and screened; investigations may last anywhere from a few weeks to a few months. This basic clearance must be renewed every 15 years, and grants access to information which if improperly disclosed, could be reasonably expected to cause some measurable damage to national security.
Secret (Level 2) — Background checks are the same as Confidential, but this level of clearance grants an individual the right to access designated and classified information which reasonably could be expected to cause serious damage to national security if improperly disclosed. Requires a few months to a year to fully investigate, and an individual must be re-investigated every 10 years.
Top Secret (Level 3) — Includes above checks plus: foreign travels, assets, and character references must be provided; field checks are conducted interviewing coworkers, employers, personal friends, educators, neighbors and other appropriate individuals. Checks of records held by employers, courts, and rental offices are performed, and an interview with the applicant by an investigator is completed. A TS clearance is typically granted as the result of a Single Scope Background Investigation, and gives an individual the right to access all designated and classified information which reasonably could be expected to cause exceptionally grave damage to national security if improperly disclosed. TS clearance must be renewed every 5 years and can take 3 months to 3 years to obtain.
How is a security clearance granted?
Once an individual meets the basic requirements, they must complete a Security Clearance Background Investigation Questionnaire, Standard Form 86 and other various forms covering information as far back as the previous 10 years. Once this information is complete, it's sent to the Defense Industrial Security Clearance Office (DISCO) for approval and is then released to the Office of Personnel Management (OPM). OPM conducts an investigation and background checks as outlined above, sends the results back to DISCO, and DISCO either grants a security clearance or sends the investigation to the Defense Office of Hearings and Appeals (DOHA) for further review.
Overall, investigators are looking for financial responsibility, honesty, reliability, character, loyalty, and trustworthiness. Reasons for absolute denial include: 1) conviction in any court of the U.S. of a crime and sentence to imprisonment for a term exceeding one year; 2) current illegal user of, or addict to, a controlled substance; 3) mental incompetence has been determined by a mental health professional approved by the OPM; 4) discharge or dismissal from the armed forces under dishonorable conditions.
I hope this blog helps to answer your questions about Security Clearances in the world of government contracting! Please contact Winvale if we can assist in any way.
About Steve Young
Steve serves as the Director of the Technology Resale division. Steve manages all aspects of Winvale's GSA Schedule contracts. Steve also leads the company in RFP/RFQ responses where Winvale is the Prime Contractor. Responsible for over 60 manufacturers on Winvale's GSA Schedule contracts, Steve insures that each manufacturer's products or services are compliant and within scope of each GSA contract.