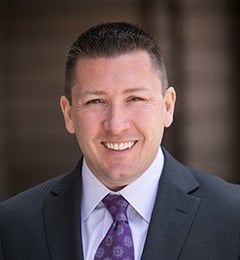 10 Important Facts About the New Health IT SIN
GSA Schedule | Technology | 2 Min Read
The General Services Administration (GSA) will be releasing a new SIN under Schedule 70 that incorporates Health Information Technology Services (HIT) later this year. Currently, the Health IT SIN is projected to be released in July, but we have yet to know the exact date of expectancy.
Over the last six years, healthcare has been the fastest growing segment in the federal marketplace, which means that there is a growing need for Health IT services. GSA has recognized this need so that agencies will be able to differentiate Health IT Services from general IT services within existing SINs.
Navigate the New Health IT SIN With These 10 Important Facts:
Fact #1: The Health IT Market value is $21.9 billion annually, and it is forecasted to grow 7.4% by 2017(and reach a value of $31.3 billion), which means this Health IT SIN will be an important factor to the growth and efficiency of the industry.
Fact #2: The new Health IT SIN will allow industry partners to stand out to agencies seeking Health IT services—customer agencies will be able to procure Health IT services more easily by differentiating them from other IT services.
Fact #3: The new Health IT SIN will include connected health, electronic health records, health information exchanges, health analytics, personal health information management, innovative health IT solutions, health informatics and emerging Health IT research.
Fact #4: The SIN will include only services—no products. Software and hardware products are now out of scope.
Fact #5: Required materials for the Health IT SIN will include three completed or ongoing projects similar in size and complexity to the services offered to GSA.
Fact #6: This SIN will be a valuable resource to Federal, State, Local and Tribal governments. It will also ensure that its customer agencies are active participants in the development and future use of Health IT SIN offerings.
Fact #7: In the long term, the Health IT SIN will allow federal agencies and governments quick access to Health IT offerings, while also allowing customers access to cutting edge Health IT services.
Fact #8: The new Health IT SIN will offer customers unrivaled variety of commercial Health IT services, with a high level of socio-economic participation, strong assurance of compliance, and ease of use.
Fact #9: The SIN will be at the forefront of the Health IT market, and will open the path towards more streamlined and cost-effective ways to procure Health IT services.
Fact #10: The SIN is open to both small and large businesses with both government and private industry experience.
Overall, the new SIN supports the Federal Health IT strategic plan and will strengthen the healthcare delivery system for contractors and consumers.
About Kevin Lancaster
Kevin Lancaster leads Winvale's corporate growth strategies in both the commercial and government markets. He develops and drives solutions to meet Winvale's business goals while enabling an operating model to help staff identify and respond to emerging trends that affect both Winvale and the clients it serves. He is integrally involved in all aspects of managing the firm's operations and workforce, leading efforts to improve productivity, profitability, and customer satisfaction.