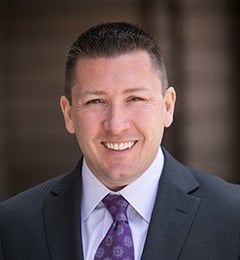 10 Things Every Government Contractor Should Know about Public Sector Proposal Writing
Resources and Insight | 2 Min Read
1. Request for Proposals (RFPs) are a cog in the government procurement process. A company will write proposals in response to Federal solicitations. While successful proposals are expensive in terms of time, money, and stress on the staff, losing bids as a result of lack of knowledge in proposal writing is much worse.
2. In order to be successful, don't waste your time bidding on each and every contract that seems appealable. Instead, focus only on projects that you have a good chance of winning. Don't bid on a contract unless you have researched the proper agency and have developed a proven track record for the product and/or service your organization is offering in the proposal.
3. Hiring an experienced proposal manager can help to achieve a smooth writing process. The proposal manager's role is to keep the proposal on track and assist the individual's with completing the assigned sections. While smaller companies can simply designate an individual this responsibility, upper level management must fully support the internal or external proposal manager and provide adequate support to complete the process.
4. In terms of Federal contracting, proposal writing is one of the most important aspects of your business. Your sales team must work in a collaborative effort with the proposal writing team from the very beginning. This will produce an efficient and effective proposal writing process.
5. A technical writer is important when responding to proposals, especially if internal resources are limited for your company. Adding a technical writer to your proposal team will generate a more professional and successful proposal.
6. Good technical writers are one of your most important assets in winning government business. The technical section is typically one of the higher weighted sections.
7. As their title suggests, the proposal manager is more focused on the managerial aspects of the document. That is, the proposal manager organizes and develops the various parts of the document that need to be written. In addition, they often develop an outline and assign particular writing assignments for the team. They also establish deadlines and assist the technical experts assigned to the task.
8. Many companies make the common mistake of beginning the writing process before they have spent sufficient time planning and outlining the proposal and internal process. Outlining is the most essential part to winning a proposal and it should be a continuing effort.
9. Your proposal should be succinct, while still explaining in no uncertain terms your company's capabilities. That is, don't provide more than the government asked for in their specified criteria, while still providing improvements to the request.
10. Reviewing the proposal thoroughly is a necessary step in the submission process. Provide ample time for the final review and production in the process. If this step is missed, all the resources required to write the proposal will be wasted.
View the 10 successful proposal writing steps every government contractor should know in this infograph,"Top 10 Proposal Tips."
About Kevin Lancaster
Kevin Lancaster leads Winvale's corporate growth strategies in both the commercial and government markets. He develops and drives solutions to meet Winvale's business goals while enabling an operating model to help staff identify and respond to emerging trends that affect both Winvale and the clients it serves. He is integrally involved in all aspects of managing the firm's operations and workforce, leading efforts to improve productivity, profitability, and customer satisfaction.