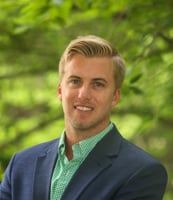 3D Print Solutions for the Coronavirus Response
GSA Schedule | Technology | COVID-19 | 3 Min Read
As the COVID-19 virus continues to spread across the globe, the United States government turns to GSA Schedule contractors to help prevent, contain, combat, and recover from the effects of the Coronavirus. Because of the large variety of products and services offered through the GSA Multiple Award Schedule, there are multiple opportunities for contractors to assist government agencies in fighting this growing pandemic. Particularly, companies and organizations with 3D printing capabilities can address one of the most important and immediate needs to fight the Coronavirus outbreak: protective gear. 3D printing has been recommended as a solution to the mask supply shortage, and GSA recently sent an email asking GSA contractors to respond with any 3D printing capabilities that can be used to address the COVID-19 relief efforts.
What is 3D Printing?
3D Printing, which is also referred to as additive manufacturing, is a process by which three dimensional solid objects are created using a digital file. The creation of a 3-D Printed Objects is achieved using additive processes, which are essentially created by stacking layers of material until the 3D object is generated. Each of these separate layers can visibly be seen as a thinly sliced portion of the eventual object. 3D Printing is viewed as a more efficient method than traditional manufacturing, mainly because less material is required to produce the objects.
How Can 3D Printing Be Used for Coronavirus Recovery?
Amidst the current national mask and personal protective equipment shortage, contractors with 3D Printing capabilities on the GSA Schedule are vital to government agencies in their fight to suppress the Coronavirus. These contractors would be able to make an immediate impact on government buyers who are focused in the healthcare industry. With medical supplies in high demand and additional stress placed on hospitals and places of medical care, the need for essential healthcare items that can be produced using 3D Printing has risen dramatically. This includes not only supplies that help make medical equipment functional and useable, such as the valves that connect respirators to oxygen masks, but also items that help protect doctors, nurses, and other working from contracting the virus themselves.
Josef Prusa, creator of the Prusa I3 range of 3-D printers, noted the need for face shields is vital for medical professionals combating this disease. Traditional facemasks are often porous and difficult to seal, but protective care items that can be created by companies with 3-D Printing capabilities can help eliminate these potential risks for health care providers on the front lines. It's not only contractors who are already offer 3D Printing products on the GSA Schedule that can have an impact, but also contractors who may be considering adding 3D Printing products on to their Schedule who can make a difference in these challenging times.
Adding 3D Printing SINs to Your Contract
As GSA has moved from the legacy Schedules to the newly consolidated Multiple Award Schedule, several additional changes have taken place. From the end of January until March 14th, GSA placed a temporary hold on SIN addition modifications. With that temporary hold now over, contractors with 3D printing capabilities who are considering adding 3D printing products to their GSA Schedules are now able to do so. Of course, as with all products and services on the GSA Schedule, contractors will first have to provide invoices showing they have sold these products commercially before they are able to offer them to government buyers through GSA.
Now that the new consolidated GSA Schedule is under one solicitation, contractors are no longer tied to adding only the SINs associated with their Schedule number, now known as Large Category. Contractors are now able to add SINs under any of the 12 Large Categories, provided that they are able to give evidence (past project narratives and invoices) that previous statements of work can relate to the scope of the SINs they are looking to add. The new SIN number that correlates with the 3D Printing is 333249- 3D Printing Solutions and Additive Manufacturing Solutions.
Closing
Although the COVID 19 virus has caused uncertainty for GSA Schedule holders and businesses worldwide, there are ways for companies with certain capabilities to help and aid. For contractors who have experience working with 3D printing in the commercial industry but have not yet made these products available through GSA, this is an opportunity to help government agencies continue to combat the coronavirus. As always, Winvale is here to answer any questions current or future contractors may have regarding the ever-evolving world of government contracting.