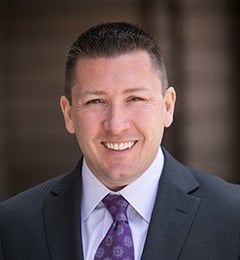 8(a) Business Development Program: The Benefits
Government Business Development | Contracts | 2 Min Read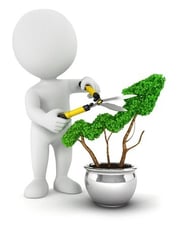 The 8(a) Business Development Program is one of the Small Business Administration's (SBA's) business assistance programs, which targets small disadvantaged businesses (SDB's). The 8(a) Program is designed to promote firms that are at least 51 % owned/controlled by socially and economically disadvantaged individuals. The program is divided into two phases: A four-year developmental stage and a five-year transition stage, for a total of nine years in the program.
Individual contractors, when accepted into the 8(a) Business Development Program are assigned NAICS codes based on the qualifications and experiences of their company and their company's key personnel. 8(a) contracts are then limited to those NAICS codes. As a company gains experience and expertise, it may request additional codes from the SBA based on their documentation of new experience.
Participating in the 8(a) Business Development Program
8(a) contractors can receive sole-source contracts: $3 million for goods and services and $5 million for manufacturing. While the SBA helps 8(a) firms build their competitive and institutional know-how, the agency also encourages them to participate in competitive acquisitions. This is because the 8(a) program is a term status, unlike the Women-Owned Small Business (WOSB) and Service-Disabled Veteran Owned Business (SDVOSB).
8(a) Business Development Program Spending
Federal acquisition policies encourage federal agencies to award a certain percentage of their contracts to SDB's. To speed up the award process, the SBA has signed Memorandums of Understanding (MOUs) with 25 federal agencies that allow them to contract directly with certified 8(a) firms. The chart below illustrates the previous 4 completed fiscal years and current fiscal year 2015 8(a) program spending, providing over $100 billion in awards.
| | | | | | | |
| --- | --- | --- | --- | --- | --- | --- |
| Fiscal Year | 2011 | 2012 | 2013 | 2014 | 2015 | Total |
| 8(a) Total | $27.0 B | $26.5 B | $24.4 B | $27.4 B | $6.3 B | $111+ B |
Recent changes permit 8(a) firms to form joint ventures and teams to bid on contracts. This enhances the ability of 8(a) firms to perform larger prime contracts and overcome the effects of contract bundling, the combining of two or more contracts together into one large contract. This is also a much larger trend in government contracting.
8(a) Business Development Program Eligibility Requirements:
The business must be majority-owned (51 % or more) by an individual(s).

The individual(s) must be an American citizen, by birth or naturalization.

The business must be majority-owned (51 % or more) and controlled/managed by socially and economically disadvantaged individual(s).

The individual(s) controlling and managing the firm on a full-time basis must meet the SBA requirement for disadvantage, by proving both social disadvantage and economic disadvantage.

The business must be a small business.

The business must demonstrate potential for success.

The principals must show good character.

Separate eligibility requirements exist for a business that is owned by American Indians, Native Alaskans, Native Hawaiians or Certified Development Companies.
In Conclusion:
The 8(a) Business Development program offers a great amount of opportunities to firms that may otherwise not be able to participate - focusing on ways of allowing them to compete within the federal marketplace.
About Kevin Lancaster
Kevin Lancaster leads Winvale's corporate growth strategies in both the commercial and government markets. He develops and drives solutions to meet Winvale's business goals while enabling an operating model to help staff identify and respond to emerging trends that affect both Winvale and the clients it serves. He is integrally involved in all aspects of managing the firm's operations and workforce, leading efforts to improve productivity, profitability, and customer satisfaction.