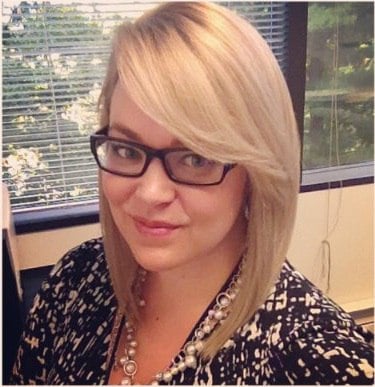 A Beginner's Guide To GSA's FPT (Formatted Product Tool)
GSA Schedule | 3 Min Read
---

The Formatted Product Tool (FPT) is one of GSA's most recent developments in its Competitive Pricing Initiative and as of July 2016, FPT has been implemented to select product Schedules as part of its Phase I rollout. Below is a Beginner's Guide for what contractors need to know once they've decided to implement FPT. If you're interested in learning more about FPT and the implementation schedule, check our previous blog An Executive Overview to GSA's FPT.
The Phase I of FPT implementation is focused on collecting standard part numbers for items on Schedule, which allows the Contracting Officer (CO) to approve your item to go on GSAAdvantage! much faster than if the item did not include standard part numbers. Below are the six Schedules in the FPT Phase I rollout:
58 I – Professional Audio/Video

72 – Furnishings & Floor Coverings

73 – Food Service, Hospitality, Cleaning Equipment

75 – Office Products/Supplies

51V – Hardware Superstore

70 – IT Equipment, Software & Services
---
---
Getting Started with FPT
FPT is intended to standardize products only, but will accommodate Schedule contractors offering both products and services.
Current Schedule contractors will have 60 days to transition their current pricelist into the FPT format to create a baseline pricelist upon acceptance of the mass modification. This will be performed in eMod with the Capture Formatted Pricing modification, also known as the baseline modification, which will appear as a new modification in the Select Modification Type menu.
When beginning the baseline modification, the eMod system will identify currently awarded SINs and will then direct to the Product Template Wizard where contractors can select the pricing options that apply (delivery, environmental and special features, etc.).
New offerors and current contractors can enter the data for their products one of three ways: Download/Upload Template, On-Screen Data Entry, or Electronic Data Interchange
Schedule holders with both products and services should enter product information in the FPT pricing template and then enter services information in a text file – both documents will be uploaded via FPT, but in two different file formats.
---
How FPT Works to Analyze Schedule Contractors' Data
Once the pricelist data is uploaded, FPT will use the Manufacturer's Part Number (MPN) and Universal Product Code (UPC) to compare the products with trusted content GSA has obtained from manufacturers and industry wholesalers. GSA recently conducted a FPT webinar introducing a third party standardization tool that will be rolled out to the public for contractors to use in order to help with standardizing MPNs and completing pricing analyses.
After uploading the contractor's pricelist into FPT, if any MPNs or UPCs are identified with standardized products, the items will be flagged in a return report to the contractor, who can either accept the system-identified MPN and product data or provide rationale as to why the system-identified MPN is not accurate for the product offered.

The same process applies for product pricing that falls outside the established target price range. The return report will flag these items and contractors will have the opportunity to adjust their offered pricing. Contractors are not required to adjust pricing to fall within the established target price range and instead can provide rationale for the offered price; however, contractors should keep in mind that an adjustment to proposed pricing may affect the discount relationship between GSA and Most Favored Customer or Basis of Award will require an update to the contractor's Commercial Sales Practices.

Once all flagged items are addressed, the contractor can submit the final modification.
Because the baseline modification process is mainly intended for the import of contractors' currently awarded pricelists into FPT, it does not constitute a need to re-negotiate contract pricing. Once current Schedule contractors complete the baseline modification, FPT will replace GSA's former electronic catalog and pricelist uploading system, Schedule Input Program (SIP). Modifications submitted after completing the baseline modification will be done through the FPT Wizard in eMod.
---
For more information on FPT, the baseline modification or submitting a new offer using FPT, read the FAQ uploaded to Interact or if you have any other questions, please reach out to Winvale. Our expert consultants can guide contractors through both schedule acquisition and contract modification changes effected by FPT.
About Ashley Young
Ashley Young is a consultant in Winvale's Government Contract Services Department. Prior to joining Winvale, she served as part of an international team developing a customized satellite system for a major Middle-Eastern oil company. Ashley is a member of the National Honors Society of Geography, Gamma Theta Upsilon. In 2012 she received her Bachelor's degree in International Studies with a European Area Studies Certificate from Frostburg State University where she served as Design Chair for the Global Business Club.