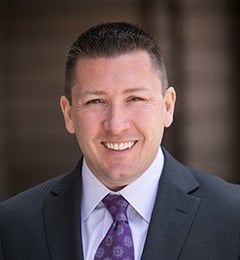 Avoid GSA Rejection: Choose the Right SIN
GSA Schedule | 1 Min Read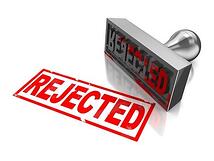 The GSA can reject a proposal or modification for many reasons. One of them is the proposal of an incorrect Special Item Number (SIN). Each GSA Schedule has its own select SIN's that are subsets of the Schedule offering. For example, Schedule 70 (General Purpose Commercial Information Technology Equipment, Software and Services) has 24 SIN'S. These SIN's represent IT related subsets, such as Term Software License (SIN 132-32), the Purchase of New Equipment (SIN 132-8), and Information Technology Professional Services (SIN 132-51). When deciding what SIN to propose on your GSA Schedule contract, there are a few factors to consider:
The SIN's Scope
Review the scope of the SIN carefully. Descriptions of the SIN's can be found on the GSA's eLibrary website. The product or service offering you are proposing should accurately reflect the scope of the SIN listed. For any new offerings that do not accurately reflect a specific SIN, consider the Introduction of New Services and/or Products SIN.
The SIN's Requirements
Be sure to review the Solicitation documents for any specific SIN requirements. Some SIN's are limited to small businesses, while others require special certifications or testing requirements. For example, Schedule 71 (Furniture) is known for their strict testing requirements, while Schedule 56 (Buildings and Building materials/Industrial Services and Supplies) has Energy Efficient requirements for proposed products.
Your Contracting Officer
Current GSA Schedule holders with questions regarding which SIN is appropriate should contact their Contracting Officer for guidance. If submitting a new proposal, the Solicitation document contains point of contact information for guidance. Composing and completing proposals and modifications require the use of significant resources, so ensure success by carefully reviewing the SIN with your offering to prevent delays or rejections.
Winvale's Potential
The Winvale Group has successfully worked on over 1,000 GSA Schedule contracts. We have the expertise to assist clients in selecting not only the appropriate Schedule and SIN, but meeting the specific requirements of that SIN as well.
About Kevin Lancaster
Kevin Lancaster leads Winvale's corporate growth strategies in both the commercial and government markets. He develops and drives solutions to meet Winvale's business goals while enabling an operating model to help staff identify and respond to emerging trends that affect both Winvale and the clients it serves. He is integrally involved in all aspects of managing the firm's operations and workforce, leading efforts to improve productivity, profitability, and customer satisfaction.