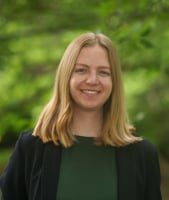 Bid Protests 101: What GSA Contractors Should Know About the Process
GSA Schedule | 5 Min Read
When you decide to bid on a federal contract solicitation, you are signing up for a substantial commitment. Proposals are crucial to a GSA Schedule contractor's business development, but they are not an easy win. Drafting a proposal takes time, resources, and a considerable amount of finances, so it's only natural that you want to make sure the federal government releases a realistic solicitation and awards contracts fairly. This is what bid protests are for.
The solicitation and awarding processes can be flawed sometimes, and GSA contractors have a right to challenge them by filing a bid protest. Let's dive into bid protests and what contractors need to know about the process.
What Are Bid Protests?
Bid protests are challenges to the terms of a government solicitation or the award of a federal contract. GSA Schedule contractors often will file a bid protest if the terms and conditions of the government solicitation are vague or inconsistent, if they believe there was an unfair evaluation of their proposal, or if they believe the award was unfairly chosen.
The Federal Acquisition Regulation (FAR) 33.101 defines a bid protest as:
"Protest means a written objection by an interested party to any of the following:
(1) A solicitation or other request by an agency for offers for a contract for the procurement of property or services.
(2) The cancellation of the solicitation or other request.
(3) An award or proposed award of the contract.
(4) A termination or cancellation of an award of the contract, if the written objection contains an allegation that the termination or cancellation is based in whole or in part on improprieties concerning the award of the contract."
Types of Bid Protests
Pre-Award Protests
Pre-award protests are submitted before the proposal due date. They challenge the terms and conditions of a solicitation.
When you file a pre-award protest, your argument focuses on whether the solicitation makes sense, if it allows you to draft a reasonable proposal, and if the pricing range is realistic. These protests can also challenge ambiguous solicitations that contain consistencies and two or more reasonable interpretations.
You also want to consider the evaluation section of the proposal. Does it look like it's realistic for competition or does it look like the parameters are designed for a specific company or solution?
Post-Award Protests
Post-award protests question a government agency's award decision. Some common arguments for a post-award protest include:
Incorrect technical or price/cost evaluation
Best decision value seems flawed
The decision departed from the evaluation criteria
Why Should You File a Bid Protest?
When you craft a government proposal, you spend a lot of time, money, and resources. Bid costs are significant and you are submitting this proposal with the hope that your company will grow and flourish.
After you put in all the work, you want to make sure the decision was fair. Although government agencies have a lot of experts involved in this process, they are only humans too. Mistakes can happen and bid protests are put in place so contractors can hold the government accountable.
Here are three main reasons a contractor may file a bid protest:
Flawed solicitation
Unreasonable Cost or Price Evaluation
Unreasonable Past Performance Evaluation
The Bid Protest Process
If you want to file a bid protest, you can do so through the government agency in question, the Government Accountability Office (GAO), or the Court of Federal Claims (COFC).
Although directly protesting the government agency is the least expensive and most informal, it's not recommended. Filing a protest with an agency is just asking them to evaluate their own procedures and that's not an unbiased approach. You want a third party to come in and make the call.
Protesting through the GAO is the most popular choice for contractors, so we'll outline what you need to include in a bid protest below:
The protest must be in writing and addressed to the General Counsel of the GAO
Protests must outline a statement of the legal and factual grounds of the protest
Establish the timeliness of the protest and the interested party status
Request a ruling from the Comptroller General
State the form of relief requested
Provide a complete copy of the protest including the necessary attachments
It's important to note that bid protests can only be filed by the "interested party." This means that only the potential bidder for the contract or a bidder who did not receive the contract award can take action.
How Long Do Contractors Have to Protest?
If you are filing a pre-award protest, they must be filed before the initial proposals are due. If you are challenging the solicitation award, you must file it within 10 days of when a protestor knows or should know the basis of the protest.
What Happens After You File a Bid Protest?
When a protest is filed, the agency may be required to withhold the award and suspend all contract performance for the time being. If it's a pre-award protest, the agency cannot award the contract until the situation is resolved, unless the head of procuring activity determines that there are urgent and compelling circumstances that affect the interests of the U.S. government.
If you choose to protest through the Government Accountability Office, the resolution is fairly quick. You will know the decision within 100 days.
If a bid protest is not denied or sustained, there's a chance that contractors will take some form of corrective action. This can include a modification of the solicitation, re-evaluation of the proposals, a solicitation of revised proposals, or partial recovery of protest costs.
Are Bid Protests Successful?
The bid protest process can be lengthy and expensive, so you need to be certain that you want to move forward with this protest. That being said, we want to dispel some myths about the success of bid protests decisions.
There is a common misconception that bid protests are largely ineffective. Let's take a look at bid protests in Fiscal Year 2020.
2020 Review of GAO Bid Protests:
The Government Accountability Office (GAO) released their 2020 bid protest report in December and it had some promising results.
51% of bid protests had an effective outcome meaning that the contractor received some sort of relief from the government regarding their complaint. While the percentage of sustained protests was 15%, the federal government took some form of corrective action for about 35% of protests.
The number of sustained protests rose 13% from 2019 to 2020 even though there was a slight decline in bid protests being filed in 2020.
Overall, the most common reasons for filing bid protests were:
Unreasonable technical evaluation
Flawed solicitation

Unreasonable cost or price evaluation

Unreasonable past performance evaluation
Are You Considering a Bid Protest?
If you want to learn more in depth information about bid protests, you can watch our Lunch & Learn webinar with McCarter and English LLP, "Bid Protests: What's Worth the Fight and How to Fight it." If you want to move forward with a bid protest or have questions, our consultants can direct you to someone who can help you with the process.
If you have questions about your GSA Schedule contract or submitting government solicitations, we are here to help.