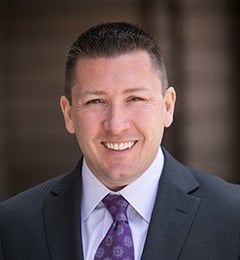 Billions in Savings Lost Due to Ignored IG Recommendations
Government | Resources and Insight | Contracts | 1 Min Read
According to a report from the House Oversight and Government Reform Committee, there was a record amount of 16,906 recommendations made in various inspectors' general reports that have not been implemented. These recommendations could potentially save taxpayers $67 billion if they were put into action. Committee staff noted that this amount is likely much higher. This report states, "If evidence continues to mount that the administration is dismissive of the work of the IG community, Congress should aggressively incorporate unimplemented recommendations into legislative actions." There is evidence supporting the correlation between the absence of a permanent inspector general in agencies and a high number of open and unimplemented recommendations. Collectively, The State Department, Homeland Security Department and Agency for International Development, combined with the Interior, Labor and Defense departments have not had a permanent inspector for the past 15 years. These agencies are among the highest in the number of open and unimplemented recommendations.
On March 5, during a House Oversight and Government Reform committee hearing, officials from the Transportation and Education departments testified on their response to IG recommendations – the first in a series of such hearings. Of primary importance, the IG community is concerned that agencies are not addressing IT security appropriately. This is a significant issue as the Governmental IT systems modernize and the use of cloud solutions becomes more widespread. The IG community is also concerned about "inadequate oversight and controls over the outflow of federal funds, especially in contracting and bidding." According to the report, a number of examples of overpayment were observed and could have been avoided with simple processes including additional documentation or more rigorous approval requirements. Committee staff also noted that agencies "were sometimes too trusting, allowing contractors to bill after the fact in cases in which prices were not set in advance." Unfortunately, the IT and contracting issues are just two of many unimplemented recommendations that have hindered corrective actions and have led to extensive federal spending. These problems and the need to create savings are only worsened by sequestration and other budgetary uncertainties.
About Kevin Lancaster
Kevin Lancaster leads Winvale's corporate growth strategies in both the commercial and government markets. He develops and drives solutions to meet Winvale's business goals while enabling an operating model to help staff identify and respond to emerging trends that affect both Winvale and the clients it serves. He is integrally involved in all aspects of managing the firm's operations and workforce, leading efforts to improve productivity, profitability, and customer satisfaction.