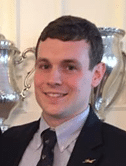 Changes Announced for all GSA Schedules in April 2017
2 Min Read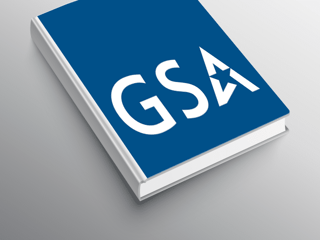 Earlier this month GSA announced there would be some big changes coming to all the GSA Schedule solicitations in April 2017. With March quickly coming to an end, it's time to look at what these changes are. In an article on GSA's Interact website, they released information on changes that will be initiated in April through a schedule-wide Mass Modification, which will refresh all GSA MAS Contracts. This mass mod is of significant importance because April also happens to be a reporting month for large contractors who have an Individual Subcontracting Plan and therefore need to complete and Individual Subcontracting Report. There are some changes in this mass mod that will impact this reporting in the future.
Anyone who has ever accepted as mass mod on your company's behalf may be familiar with the tedious process of trying to accept a mass mod and read through this 60+ page document not knowing exactly what you are agreeing to in the end. The most important sections of a mass mod are the first pages that contain the summary of added, updated, and deleted clauses. You may also be confused when reading the updated clauses and it appearing that nothing has changed. Oftentimes updated clauses mean that the FAR or U.S.C. code referenced in the solicitation has changed, so you actually need to review those clauses to see what is different.
This mass mod, as with most, is intended to unify the applicable regulations across all schedule solicitations. One such case of this is an update to the incorporation of the GSA's Eligibility to Use GSA Sources of Supply and Services. For those contractors not familiar with this document, you should familiarize yourself with it because it mentioned additional areas of opportunities for organizations you could be marketing your GSA Schedule. This list was last updated in July 2016, so this isn't a major change to the types of entities eligible, it is more so just making sure all solicitations are referencing the correct source list.
The biggest changes we expect to see rolled out after this solicitation refresh are those related to small business subcontracting program. In the Draft Significant Changes Document posted on the Interact website, there are several areas highlighted that have been updated. Of these areas contractors can expect to see the biggest impact from these highlighted below:
Requiring subcontracting plans even for modifications under the subcontracting plan threshold if said modifications would cause the contract to exceed the plan threshold.
Requiring prime contractors to assign North American Industry Classification System (NAICS) codes to subcontracts
Requiring prime contractors to provide the socioeconomic status of the subcontractor in the notification to unsuccessful offerors for subcontracts.
In addition to some of the SBA Regulatory changes listed above, after November 2017 there will be order-level reporting of subcontracting data required for prime contracts with subcontracting plans on task and delivery order contracts. Note that November 2017 is when the eSRS system will be updated to accommodate the requirements listed below:
Required order-level reporting on single-award, indefinite delivery, indefinite quantity (IDIQ) contracts intended for use by multiple agencies in addition to multiple award contracts in use by multiple agencies
On IDIQ contracts, the contracting officer may establish subcontracting goals at the order level
Only subcontracting goals may be established at the order level, not subcontracting plans
Due to these changes and new requirements, a new model subcontracting plan has been released to include separate goals expressed in terms of total dollars subcontracted and as a percentage of total planned subcontracting dollars. For Individual Subcontracting Plans, this means goals will also be expressed in terms of percentage of total contract dollars in addition to the goals expressed as a percentage of total subcontract dollars. This is to replace goals expressed in terms of percentages of total planned subcontracting dollars. To fit the order-level requirement, the plan includes subcontracting data for each order when reporting subcontracting achievements for IDIQ contracts intended for use by multiple agencies.
There are several other minor updates including updates to clauses referencing the Service Contract Act, TAA Compliant Countries, and Basic Safeguarding of Covered Contractor Information Systems. The major changes to these clauses happened in previous refreshes, but if you are unfamiliar with what they are you should read through those clauses with this refresh.
This refresh is a good reminder that your GSA Schedule is a living document not only from your perspective, but also from the government's. It is important you stay up to date on current regulations and process changes. We will certainly be hearing more about these small business subcontracting updates, so keep checking back to this blog for more info.
About David Baldino
A Lead Consultant at Winvale, David Baldino focuses on supporting large and small organizations in their efforts to successfully market to the Federal and State Governments. Advising customers on best practices for contractor and contract compliance in direct relation to the Federal Acquisition Regulations and the NASPO ValuePoint Cooperative Purchasing Program, David has allowed companies to focus on performance within these contract vehicles, and enable continuous growth. He has also worked with other cooperative purchasing contract vehicles including Texas DIR, the National Cooperative Purchasing Alliance (NCPA), and The Cooperative Purchasing Network (TCPN). David is a graduate of George Mason University and has attended both Georgetown University and the University of Oxford, where his studies consisted of History and Law.