Subscribe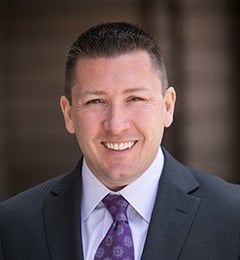 Country of Origin Determinations
GSA Schedule | Resources and Insight | 1 Min Read
One large source of confusion for GSA contractors can be determining the Country of Origin for offered products. Many people think all GSA awarded items must be made in the USA, but this is not the case. Instead, all products offered on a GSA schedule must be produced in a country that is compliant with the US Trade Agreements Act (TAA). Many countries are TAA-compliant, but one major manufacturing course is not – you probably guessed it, CHINA. This means GSA cannot award any items that are manufactured in China onto your GSA contract.
Some contractors have trouble determining the exact Country of Origin, as different components come from different countries or different manufacturing processes are performed in different countries. In cases like this, merchandise originates from the country where it has been substantially transformed into a new and different article of commerce with a name, character, or use distinct from that of the article or articles from which it was transformed. For this language, please see the Federal Acquisition Regulations 52.225-5 for more detail: https://www.acquisition.gov/far/05-10r/html/52_223_226.html#wp1169151
An example regarding substantial transformation could be a SIM card of a mobile phone came from China, and the casing was manufactured in Mexico, but the phone itself is assembled and programmed in Canada. In this case, Canada would be the country of origin, as the mobile phone is a new and different article of commerce than the SIM card or phone casing.
Sometimes it's easy to pinpoint the exact Country of Origin for each item. Other times, it's more difficult and will require determinations from your legal and contracting teams and those knowledgeable of the manufacturing process. And remember, GSA requires each contractor (resellers especially!) to self certify and make the correct COO determination for each product offered. Technically, the US Customs and Border Protection has final determination authority, but you can also contact your Winvale team and we'll be happy to provide guidance. We have lot of experience with COO determinations and TAA guidance.
About Kevin Lancaster
Kevin Lancaster leads Winvale's corporate growth strategies in both the commercial and government markets. He develops and drives solutions to meet Winvale's business goals while enabling an operating model to help staff identify and respond to emerging trends that affect both Winvale and the clients it serves. He is integrally involved in all aspects of managing the firm's operations and workforce, leading efforts to improve productivity, profitability, and customer satisfaction.