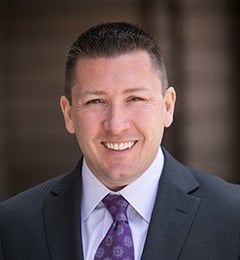 CPARS Improves Government & Contractor Communication
GSA Schedule | Government Business Development | Government | Resources and Insight | Contracts | 1 Min Read
If you are a government contractor, you should be familiar with the Contractor Performance Assessment Reporting System (CPARS). CPARS is the suite of web-enabled applications that are used to document contractor performance. CPARS assesses a contractor's performance and provides a record, both positive and negative that government officials use to assess companies and potentially use as a determining factor when awarding government contracts to vendors. Information entered into this system is strictly limited to unclassified information only. Assessments in the CPARS are objective facts supported by program and contract management data. These reports include: cost performance reports, quality reviews, financial solvency assessments, and earned contract incentives.
CPARS is a tool for facilitating communication between government officials and commercial contractors. CPARS also motivates improved contractor performance, as these reviews are used by government agencies for evaluation in determining future contract awards. CPARS also includes an electronic "check and balance" process whereby a senior official reviews each government-contractor disagreement to ensure a fair reported evaluation.
Each assessment entered into CPARS goes through the following steps:
Step 1 – Input administrative contract information
Step 2 – Assessing official initiates report card and enters proposed ratings and narratives
Step 3 – Assessing official validates proposed ratings, and narratives, signs and delivers to contractors
Step 4 – Contractor provides comments and indicates any concurrence or non-concurrence
Step 5 – Assessing official reviews contractor comments and modifies report as needed
Step 6 – Reviewing official provides comments and closes report (if applicable)
Step 7 – Federal Past Performance Information Retrieval System collects report cards
It is estimated that 92% of Government Assessing Officials and 98% of Contractor Representatives agree that the CPARS process improves communication between both parties. As a result, the CPARS system is a comprehensive government business development strategy to continuously achieve desirable contract outcomes for the government and contractors alike. To be in good standings with your government contracts, learn how to gain access to and navigate the CPARS, as well as how developing a comprehensive business development strategy will complement your CPARS reports. Read more about the importance of government past performance and how to combat less-than-stellar past performance history.
About Kevin Lancaster
Kevin Lancaster leads Winvale's corporate growth strategies in both the commercial and government markets. He develops and drives solutions to meet Winvale's business goals while enabling an operating model to help staff identify and respond to emerging trends that affect both Winvale and the clients it serves. He is integrally involved in all aspects of managing the firm's operations and workforce, leading efforts to improve productivity, profitability, and customer satisfaction.