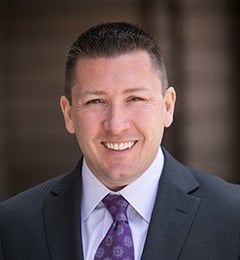 Cybersecurity Requires Public and Private Sector to Join Forces
Government | Technology | Resources and Insight | 1 Min Read
Amber Corrin has reported on the growing need for a relationship between the federal government and private sector with regards to cybersecurity. Following the failed cybersecurity legislation in 2012, the private sector has expressed interest in coordinating with the federal government to improve security measures and become operators of critical infrastructure. The desire to work with the government has increased in the previous year as utility CEOs identify the importance of security measures. Recognizing the partnership will benefit both parties, the private sector has determined the necessity to work alongside the government to reach economic and security goals.
Since cybersecurity is a complicated and multidimensional arena, collaboration is essential to utilize the available resources and to further the development of new technologies. The federal government has intelligence gathering capabilities and a variety of tools that can benefit the private sector. The world of cybersecurity cannot be thought of in a unilateral approach, but instead will require the implementation of many interconnected processes to secure sensitive information today and in the future. Michael Kuberski, chief information security officer at Pepco Holdings, Inc. believes that simple, federal legislation is the key to managing cybersecurity in a volatile environment. While trying to improve risk management, David Batz, the director of cyber and infrastructure security at the Edison Electric Institute, has stressed the importance of "recognizing the risk profile and that it's changing. Owners and operators have to be agile to respond quickly to emerging threats, and should be looking for [government] partnership." In the end, both sides must work together to ensure that the growing needs for efficient and effective cybersecurity are met.
About Kevin Lancaster
Kevin Lancaster leads Winvale's corporate growth strategies in both the commercial and government markets. He develops and drives solutions to meet Winvale's business goals while enabling an operating model to help staff identify and respond to emerging trends that affect both Winvale and the clients it serves. He is integrally involved in all aspects of managing the firm's operations and workforce, leading efforts to improve productivity, profitability, and customer satisfaction.