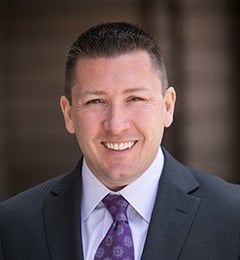 DDoS Attacks: Coming to a Network Near You
Technology | Resources and Insight | 1 Min Read
Over the past few years, the increase in Distributed Denial-of-Service (DDoS) attacks has become mainstream media topics. Hostile Foreign Government, Terrorists, and Hacktivists are using these attacks to cause major problem for the U.S. government. The attacks have been successful against the CIA, DOT, FTC along with other agencies. DDoS attacks are not only a major headache but also can be very costly. A DDoS attack is regarded as an unequivocal attempt by hackers to thwart authentic users of a service from using that service.
There is a plethora of ways to execute a DDoS attack:
Depletion of bandwidth, disk space, or processor time.
Disruption of configuration information.
Disruption of state information, such as unsolicited resetting of TCP sessions.
Disruption of physical network components.
A DDoS attack may include execution of malware intended to:
Max out the processor's usage.
Trigger errors in the microcode of the machine.
Trigger errors in the sequencing of instructions.
Exploit errors in the operating system, causing resource starvation and/or thrashing.
Crash the operating system itself.
A 2011 survey of 225 Us-Based IT decision makers reveals the following:
78% are very or extremely concerned about DDoS attacks.
67% expect the frequency of strength of DDoS attacks to increase or stay the same in the next two years.
63% said they sustained more than one attack, 11% were hit six or more times.
More than 50% of data centers operators are seeing more than 10 attacks per month.
DDoS and Botnets attacks cost an average enterprise $6.3M for a 24-hour outage.
Since 2010, DDoS attacks have increased by at least 30% according to Gartner, comparing this to SQL injections and XSS attacks which only accounted for 21% and 9% respectively. Successful DDoS attacks have been estimated to cost agencies between $10,000 and $50,000 per hour to repair. With recent attacks on Pacific Northwest National Laboratory, Thomas Jefferson National Laboratory, mega-lab Oak Ridge National Laboratory, Bureau of Justice Statistics, Boston Police Department, and State of Utah Healthcare system, DDoS threats are on the forefront of the cyber war.
(Image Source: Akamai)
About Kevin Lancaster
Kevin Lancaster leads Winvale's corporate growth strategies in both the commercial and government markets. He develops and drives solutions to meet Winvale's business goals while enabling an operating model to help staff identify and respond to emerging trends that affect both Winvale and the clients it serves. He is integrally involved in all aspects of managing the firm's operations and workforce, leading efforts to improve productivity, profitability, and customer satisfaction.