Subscribe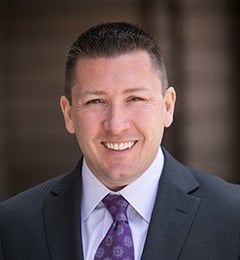 Department of Defense Mobile Device Strategy
GSA Schedule | Government | Technology | Resources and Insight | 1 Min Read
n a recent mobile strategy document released by the Department of Defense (DoD), they addressed the need to strengthen the efficiency of its workforce and operations and construct its business to be more relatable to today's modern workplace and clientele. The document went on to explain this implementation would involve addressing 3 major goals for the department; "Advance and evolve the DoD Information Enterprise infrastructure to support mobile devices, institute mobile device policies and standards, and promote the development and use of DoD mobile and web-enabled applications." This strategy "identifies the vision and goals for capitalizing on the full potential of mobile devices and supports the end-user services approach in DoD Information Technology Enterprise Strategy and Roadmap," states Chief Information Officer, Teri Takai.
In order to evolve into this developing strategy, the Department has stated that it must better familiarize itself with management methods of better utilizing available spectrum and also "develop mechanisms for rapidly transitioning technologies into programs of record." DoD's new enterprise infrastructure and wireless networks must have the capability to support both unclassified and classified high-bandwidth traffic, a critical up kept stream of wireless coverage to in-building and terrestrial locations, and also various networking architectures. This architecture must maintain a security between the interface of DoD networks and commercial networks by empowering a proper management of mobile devices, applications, and network connections.
The statement went on to imply that the Department must additionally employ "DoD Public Key Infrastructure security, access, and identification controls at the network, device, and application levels." A new level of trust must be constructed with defense personnel who are familiar with the use of mobile devices in their daily lives. With many of today's commercial mobile devices implementing User Based Enforcement security controls, DoD's advance programs would assess compliance of the end user with User Based Enforcement requirements.
In addition to considering Security, Transport, Mobile Device, and Applications Management, the Department of Defense "must consider complementary initiatives such as identity and access management and cloud computing efforts as well as the impact to force protection in the deployment of mobile devices." With today's evolving technology and workforce, DoD's initiatives continue to play a part in shaping the future of the information enterprise.
About Kevin Lancaster
Kevin Lancaster leads Winvale's corporate growth strategies in both the commercial and government markets. He develops and drives solutions to meet Winvale's business goals while enabling an operating model to help staff identify and respond to emerging trends that affect both Winvale and the clients it serves. He is integrally involved in all aspects of managing the firm's operations and workforce, leading efforts to improve productivity, profitability, and customer satisfaction.