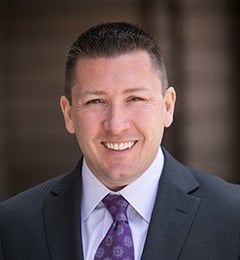 Download Changes to Professional Services GSA Schedules Presentation
Events | 0 Min Read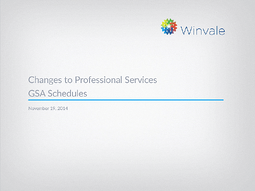 Did you miss our webinar last week on the upcoming changes to the Professional Services GSA Schedules? You can now download a free copy of this presentation.
GSA's recent announcement that it will be consolidating at least 9 of the top grossing GSA Schedules is sending ripples through the contracting community.
If you currently have, or are considering applying for one of the GSA Schedule Contracts listed below, you should download this presentation:
520 – Financial and Business Solutions (FABS)
541 – Advertising and Integrated Marketing Services (AIMS)
70 – IT Services (SIN C132-51, Professional Information Technology)
738II – Language Services
738X – Human Resources & Equal Opportunity Services (SIN C595-21, Human Resource Services)
871 – Professional Engineering Services (PES)
874 – Mission Oriented Business Integrated Services (MOBIS)
874-V – Logistics Worldwide (Logworld)
899 – Environmental Services
00CORP – Consolidated Services
Download your free copy of the presentation today.



About Kevin Lancaster
Kevin Lancaster leads Winvale's corporate growth strategies in both the commercial and government markets. He develops and drives solutions to meet Winvale's business goals while enabling an operating model to help staff identify and respond to emerging trends that affect both Winvale and the clients it serves. He is integrally involved in all aspects of managing the firm's operations and workforce, leading efforts to improve productivity, profitability, and customer satisfaction.