Subscribe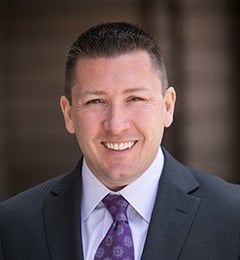 Dun & Bradstreet and GSA
GSA Schedule | Resources and Insight | 1 Min Read
To say that life at a consultancy is ruled by one best practice after another is no understatement. One best practice, in particular, isn't so much a technique as it is a mantra that guides everyone on our schedule acquisition team: Don't overlook the smallest detail. An area where this is particularly true is your Dun & Bradstreet (D&B) account and your D-U-N-S Number. For those not in the know, this is a standard business establishment identifier code assigned by Dun & Bradstreet for any organization seeking to do business with the Federal Government. Key components of your GSA proposal are built specifically from the information that this account contains. As such, it is important you perform a few due diligence steps at the start of the GSA process. Here are a few items you should keep in mind:
Central Contractor Registration (CCR)
As background, CCR is the primary supplier database for the U.S. Federal government. The CCR collects data from suppliers, validates and stores this data, and disseminates it to various government acquisition agencies in support of procurement activities. Potential Government Contractors are required to be registered on the database in order to engage directly with Federal customers. While you may not have known it, CCR will validate your business name, physical and mailing addresses, and tradestyle name ("doing business as") against the information contained in your D&B account. If your D&B information is out of date or inaccurate that means your CCR will be inaccurate as well. Having to reconcile this information with GSA during evaluation could delay your award significantly or, even worse, produce an outright rejection. Taking the time, at the start, to double check these minor details could make a world of difference in facilitating an efficient evaluation process.
Past Performance Evaluation (PPE)
A requirement of any GSA Proposal, a PPE is a report generated through Open Ratings (a Dun & Bradstreet owned company) where your organization is scored and rated through a simple 5 minute survey by a set of references you provide. Again, it is critical that your D&B information be checked for accuracy. Imagine if your references were to receive a survey utilizing an out of date business name - your GSA proposal may never get off the ground! Additionally, your overall performance rating will be marked against all other vendors listed in the industry classification you have noted for your organization in your D&B account. It is important you review the Standard Industrial Classification (SIC) code that is currently classifying your business establishment to verify whether it is the optimal code for those establishments you should be compared against.
While Dun & Bradstreet is a third party commercial for-profit organization of which you are not required to subscribe to any of their services as part of submitting a GSA proposal, a simple accuracy check on your D&B account is critical. When working with GSA it is always best to remain proactive!
More information on how to obtain a Data Universal Numbering System (DUNS) Number can be found here:http://fedgov.dnb.com/webform/pages/contact_info.jsp
About Kevin Lancaster
Kevin Lancaster leads Winvale's corporate growth strategies in both the commercial and government markets. He develops and drives solutions to meet Winvale's business goals while enabling an operating model to help staff identify and respond to emerging trends that affect both Winvale and the clients it serves. He is integrally involved in all aspects of managing the firm's operations and workforce, leading efforts to improve productivity, profitability, and customer satisfaction.