Subscribe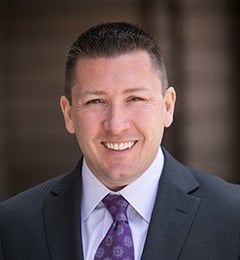 Federal CIO pushes US Agencies into Mobile Device Management
GSA Schedule | Technology | Resources and Insight | 1 Min Read
Mobile Device Management is a growing solution in both the public and private sector. The United States Chief Information Officer Steven Van Roekel launched an initiative in January to increase the adoption rate of Mobile Technologies and by the end of March a comprehensive federal mobile technologies strategy should be released. The January initiative allowed for an interactive internet-based "National Dialogue on the Federal Mobility Strategy." This allowed for public and private sector personnel to submit comments on the future on mobile technology in the government. Some of the core objectives listed in the draft of the federal strategy were:
• Build mobile technologies and services for reuse and share common services among agencies and public developers
• Efficiently manage mobile and wireless acquisition, inventory, and expenses
• Create a government-wide foundation to provide mobility services and functionality needed in all agencies
• Foster collaboration among government agencies, industries and academia to accelerate mobility adoption
• Establish a governance structure for federal mobility
While some agencies have embraced the mobile age with full force, others are slow to adopt. Steven VanRoekel states, "there is more we can do to seize the mobile opportunity and we need to be bold in doing it". With the push for Mobile Technologies coming from the US CIO the adoption rate should increase in the coming buying cycles. Another indicator is the number of technological advances seen in mobile industry. Big advances include:
• Blackberry 7O Os and Playbook Tablet have been given FIPS 140-2 Certification
• DISA has opened a program office that focuses on the mobile devices and mobile applications for the Defense Department; this includes an online store for applications and MDM services.
• Motorola has released an encrypted smartphone that is already FIPS 140-2 Level 3 and NSA compliant.
• Android releases mobile system for DOD approved by DISA.
All these advancements and discussion surrounding the mobile sector means huge growth is coming. "The mobile revolution is upon us. Not only do the American people go online to pay bills, buy tickets and stay connected to their friends, but they are also adopting smart mobile technology at an incredible rate. This is changing the way we interact, the way we consume and the way we work," states US CIO Steven Van Roekel.
About Kevin Lancaster
Kevin Lancaster leads Winvale's corporate growth strategies in both the commercial and government markets. He develops and drives solutions to meet Winvale's business goals while enabling an operating model to help staff identify and respond to emerging trends that affect both Winvale and the clients it serves. He is integrally involved in all aspects of managing the firm's operations and workforce, leading efforts to improve productivity, profitability, and customer satisfaction.