Subscribe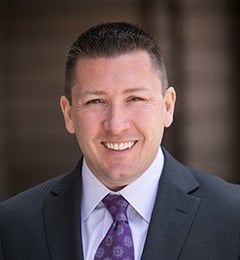 Get Connected With GSA
GSA Schedule | Resources and Insight | 1 Min Read
The General Services Administration (GSA) has recently developed a social media site, GSA Interact, with the goal of helping the GSA understand how to better provide acquisition products and services. While this interactive website offers vendors many new tools, from training opportunities to blogging questions, one of the more prominent features is the new Contractor Teaming Arrangements Tool (CTAT). CTAT provides GSA Schedule holders with a forum to facilitate teaming arrangements. This forum allows members to communicate their teaming needs to a broad audience of GSA Schedule holders, while allowing those viewing the opportunities to reach out and generate partnerships.
Teaming arrangements allow vendors to offer a complete solution when responding to large and complex government contracts since multiple vendors can team up to respond to a bid as one solution provider. Since very few companies can provide the various solutions needed in a complex government contract, teaming arrangements allow for more competitive bidding since more companies are able to compete. In addition, teaming arrangements streamline the procurement process for Procurement Officers by reducing the number of vendors they need to contract with to fill their procurement needs.
An example of the teaming opportunities that can be generated by CTAT can be found from a June 11th post by Benjamin Moore & Co, a GSA Schedule holder. Their post stated that they were "interested in local, regional and nationwide teaming with qualified painters and painting contractors and especially those that are designated small businesses". By forming teaming arrangements, Benjamin Moore & Co. is able to offer government Procurement Officers a complete solution to their requests for products and services throughout various geographical locations, while also allowing small businesses to generate business in the federal marketplace.
To register for CTAT, go to http://interact.gsa.gov/group/ctat. Once registered, not only will you have immediate access to CTAT, but GSA Interact as well. The social media website provides a user friendly interface that makes it easy to search for and post teaming opportunities. Lastly, you will want to check the website frequently as new opportunities are always being posted.
About Kevin Lancaster
Kevin Lancaster leads Winvale's corporate growth strategies in both the commercial and government markets. He develops and drives solutions to meet Winvale's business goals while enabling an operating model to help staff identify and respond to emerging trends that affect both Winvale and the clients it serves. He is integrally involved in all aspects of managing the firm's operations and workforce, leading efforts to improve productivity, profitability, and customer satisfaction.