Subscribe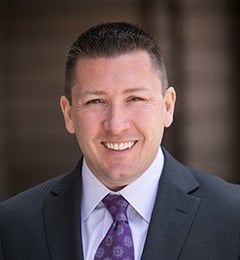 Government Agencies Struggle with Citizen Communication during Natural Disasters
Technology | Resources and Insight | 1 Min Read
Federal, state, and local government agencies are embracing social media outlets, mobile apps, and real-time monitoring as new approaches for providing critical updates to citizens. Hurricane Katrina in 2005 was the ultimate wake-up for FEMA, the National Guard, and federal and state executives that our country lacked a resilient communication network. The three levels of government failed to communicate and present a coordinated relief effort. On an individual level, the citizenry was also left defenseless without updates for several days in the heat of the crisis. In the years following, public and private officials have invested resources in streamlining relief efforts and exploring social media and mobile devices as communication channels during an emergency.
Every year, hurricane season highlights new challenges for emergency management. In an era where more citizens rely on social media for their news and information, agencies are trying to utilize this platform in every way possible- especially in time sensitive situations.
In the context of a natural disaster, consistency and speed across information channels are of supreme importance. FEMA reports, that although loss of power during a disaster usually prevents internet communication, social media outlets are equally important in the onset of a disaster. Twitter and Facebook are becoming integral elements of emergency management through support processes, FAQs, and real-time status updates in the prelude and aftermath of a disaster.
Government agencies continue to expand public affairs offices to support social media as a means of disseminating information and answering questions. In the face of Big Data challenges, many offices are in search of more efficient ways to communicate across channels and ensure consistency of information.
To put it simply; multiple individuals at federal, state, or local media offices should not have to update multiple websites and social media outlets with the same information. The next step is for agencies to solidify these communication channels, make sure the public is aware of them, and provide bilingual features.
About Kevin Lancaster
Kevin Lancaster leads Winvale's corporate growth strategies in both the commercial and government markets. He develops and drives solutions to meet Winvale's business goals while enabling an operating model to help staff identify and respond to emerging trends that affect both Winvale and the clients it serves. He is integrally involved in all aspects of managing the firm's operations and workforce, leading efforts to improve productivity, profitability, and customer satisfaction.