Subscribe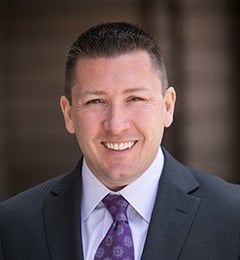 Government and Military Officials Will Soon Receive Classified Materials on Smartphones
Technology | Resources and Insight | 1 Min Read
Reports have surfaced this month indicating that government officials will soon be able to receive classified materials through smartphones. The phones will operate using a specially designed version of Android software, which is being developed alongside Google as part of a multi-agency project that contractors have been hearing rumors of for the past year.
The first to receive the secure smartphones will be U.S. soldiers, followed by officials at certain federal agencies. Down the road contractors and state agencies will have access to the phones.
Currently, federal agencies aren't permitted to use smartphones for sending classified materials because the devices have not met security certifications. Agency officials have expressed concern for the possibility that hackers could get into the smartphones and distribute classified materials through the web. It is estimated that between 4 and 5 million Android users may have had their phones compromised by a recent virus outbreak.
The reports state that government developers have completed work on a smartphone that has been authorized for storing classified documents but not transmitting them over a cell network, with transmitting capabilities expected to be added within the next several months. Instead of putting together custom secure handsets; the government will simply install the software on commercially available phones, allowing users to update to newer smartphone models as they become available.
The government has chosen to work with Android out of the gate because Google allows developers access to its core operating code. Federal program managers have met with Apple, but until they gain access to the root of Apple's operating system they won't have the same flexibility as with Android.
This initiative has been funded by the Defense Advanced Research Projects Agency, with the Defense Department designating the smartphone project as a priority. The National Security Agency has been in charge of evaluating the smartphone software. NSA has released an email statement, declaring that "the ultimate goal is to give war fighters and analysts access to classified information on the go -- boosting innovation in the field, efficiency and productivity."
About Kevin Lancaster
Kevin Lancaster leads Winvale's corporate growth strategies in both the commercial and government markets. He develops and drives solutions to meet Winvale's business goals while enabling an operating model to help staff identify and respond to emerging trends that affect both Winvale and the clients it serves. He is integrally involved in all aspects of managing the firm's operations and workforce, leading efforts to improve productivity, profitability, and customer satisfaction.