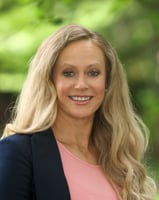 Government Solicitation Q&A Best Practices
Government Business Development | 5 Min Read
So you have been following a pending government solicitation for months (maybe years), you have met with the customer and completed a solution demo, you have attended all the industry days, formed your team, followed the capture processes and best practices, and your team is ready for the solicitation to come out (or potentially the draft solicitation). You get the notification that it has been posted, you download it, open it up and start reading. Three pages in you'll see statement like the one below:
"Questions are due to the customer no later than X date at 17:00. Questions are to be submitted to contractsguru@gov.com and shall be in a .xyz file format." What do you do next?
It turns out that solicitations are rarely perfect when they are posted. Even after market research, consulting with experts, and multiple rounds of editing, things can still be confusing or even wrong in a draft or final solicitation.
To address this, government agencies provide a question and answer (Q&A) period to give the competitive field a chance to clarify or recommend changes. And while the Q&A is certainly a good chance to make sure you understand everything, it is also an invaluable opportunity to craft things in your favor. Let's cover the best practices for submitting the Q&A section of government solicitations.
Step 1: Start with a Plan to Respond to the Q&A Section
Know the Timelines and Build Them into Your Schedule
A Q&A submission deadline should be viewed just as importantly as the government proposal submission deadline itself. If you submit questions after this deadline, there is no guarantee that the customer will answer them.
Build a questions plan – a schedule that includes question generation, review, revision, final review, and submission. Pending the length of the questions window, you may even consider two rounds of questions submissions, say one at the end of each week in a two-week question period. Have a question repository and provide directions to your team.
Create a shared file of sorts (preferably in the customer's specified format) that all team members can view and edit. Ensure all team members are aware of how to cite and word questions – this will reduce edits later on.
Structure Your Questions Clearly
Structure your questions clearly with references, and provide an action statement, and the benefit to the customer. The purpose of most Request for Proposal (RFP) questions is to drive a clarification or a change to an RFP. It is a best practice to always provide an action statement as well as the benefit to the customer as part of a question, wherever logical.
The following examples show two different ways to word the same question. The second example provides significantly more detail, drives an action, and states why that action is of benefit to the customer.
"In Section L is there a mistaken reference to SOW 2.3.4.4.5?"


"In amendment 1a, page 22, under section L, subsection 1.2 – the government made a reference to SOW section 2.3.4.4.5. Was it the government's intention to reference SOW 2.3.5.4.5. If so, would the government consider issuing an amendment to correct this reference? This will ensure industry responses address the proper SOW section in their technical volume write up."
The first example may get the customer to fix the issue, but the government may have to work harder to find the issue. It is also a best practice to shape a question with an action and also address why that action is the best next step for the customer. The action allows them to hit the "easy button" when it comes to responding to your question, and the benefit gives them the reason to do so.
Using this approach, even on the simple questions, will provide the structure and incentive to drive even big changes to an RFP.
Step 2: Have Your Team Compile Questions for the Government Solicitation
Start with Clarifications and Confusing Points
Have your team across all disciplines (contracts, technical, pricing, compliance, etc.) read the solicitation from top to bottom, and compile a list of general questions that ensure you are fully aware of what the customer is asking for. Add all these questions to your questions file. These questions may be simple, or even address a clerical error on the part of the government customer (see above example).
Use Questions to Continue to Shape the Solicitation
Are there items or sections in the solicitation that you weren't expecting, or are not in your favor? Use the Q&A period to try to change these. This is often more successful at a draft RFP stage, but customers will even consider significant changes at a final RFP if they see a benefit. An example may be:
"In RFP section 3.2.3. the government specified that all respondents must ship NLT 3 days ARO. Will the government consider changing that to 7 days ARO? With a less expedited shipping turn around, the government may realize significant cost savings for receiving the same products."
See how the question above clearly states the section or where to find the change needed, what specific action you are asking to customer to take, and why it is a benefit to the customer.
Another good example could look like:
"In RFP Section 3 - Contractor Requirements - under requirement 3, the customer states that all contractors must be FEDRAMP certified. Will the government consider allowing contractors to become FEDRAMP certified within 60 days of award, prior to the end of the transition period? This will allow more responses to the RFP."
Use Questions to Address Terms and Conditions or Contract Items
Sometimes in a solicitation there are terms or clauses that are not very favorable, and you may consider using Q&A to drive a change. For example:
"In RFP section G, the government has selected FAR clause x.y.z as applicable. Would the government consider removing this clause, this will ensure a wider available competitive field with more competitive interest in the RFP."
Step 3: Ensure Your Questions Do Not Give Away Key Information to Competitors
A reminder that all Q&A sections are almost always posted publicly for all competitors to see. If you are asking a question that may divulge a particular design feature of your solution, or an aspect of your pricing, staffing, or execution plan – make sure to work it carefully or even consider not asking it and pushing it to an assumption in your RFP.
Here's an example: an Air Force solicitation gives an option for the competitive field to select between two different radar technologies in their design. If you respond with something like:
"In SOW section 12.3.4.4 the AESA radar has a size specification of xyz centimeters. Our analysis shows a significant improvement in performance if the size requirements could be increased to xyz? Would the government consider relaxing the size requirements in favor of improved performance?"
What have you given away here? You revealed that you selected the AESA radar vs. other options. You also divulged that a size increase provides added performance. These are things that you may not want your competitors to know about your solution.
Consider making the question more generic, like: "Will the government consider alternate size recommendations for the radar solutions?"
In this case you have not divulged the details of your solution. You could also simply choose not to ask the question. Instead, write up in your proposal a compliant solution that meets all specified requirements, but also include details about your analysis showing the improved performance at the alternate size.
Submitting a Successful Government Proposal
Submitting thorough Q&A responses is a critical step in the proposal process. The Q&A section should be seen by your team as a golden opportunity to continue to shape a Request for Proposal (RFP) to your benefit. If you would like more information on how to respond to a government solicitation, check out our blog, "Everything You Need to Know About a Government Solicitation." For tips on successfully capturing government business, you can read our blog, "How to Find Federal Opportunities and Capture Government Business," or you can tune into the associated webinar linked below.
If you have any questions about your GSA Schedule or preparing government proposals, one of our consultants would be happy to help you.
About Sonja Roberts
Sonja Roberts is the Public Sector Director at Winvale with the charter of growing the business in support of companies who are looking to Winvale for our depth of knowledge and direct access as a conduit to partner sales. Sonja's career led her through a decade of engineering experience – providing a strong depth of understanding of how government agencies develop and realize requirements for their mission needs. Sonja is an Aerospace Engineering graduate of the University of Colorado, Boulder and holds a Professional certification in Foreign Military Sales (FMS).