Subscribe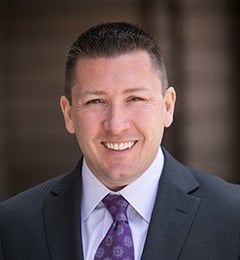 A GSA Contractor's "Code of Business Ethics and Conduct"
GSA Schedule | Resources and Insight | 1 Min Read
GSA has recently amended the Multiple Award Schedule program to include an important new clause in each of the schedule contract solicitations. The FAR clause 52.203-13 "Contractor Code of Business Ethics and Conduct" has been incorporated into every GSA MAS contract. This clause requires GSA contractors to develop a "Code of Business Ethics and Conduct" that all employees (engaged in performance of the contract) have access to and follow. GSA contractors are required to exercise due diligence to prevent and detect criminal conduct and promote an organizational culture that encourages ethical conduct and a commitment to compliance with the law.
As a trusted consultant for many GSA contractors, we encounter a lot of companies who do not have a written Code of Business Ethics and Conduct. Some companies will have a corporate business ethics and policy document, but it does not cover how to deal with the federal government and its employees. As a government contractor, you're required to address specific subject areas like Contract Negotiation, Hiring of Federal Employees, Supplier and Subcontractor Relationships, Kickbacks, Use of Lobbyists, and Political Activities. Some of these subject areas are covered in FAR 9.5: Organizational Conflicts of Interest, Truth in Negotiations Act (TINA), and FAR 52.203-13: Contractor Code of Business Ethics & Conduct.
To ensure "Full Cooperation", your document also needs to cover the following areas: Objective and Policy Statement, Corporate Environment and Responsibilities (including management, employees, and an Ethics Committee), Internal Processes/Procedures (including Competing Fairly, Maintaining accurate time sheet records and financial records, Financial Records, Hiring of Federal Employees), Proper Use of Resources (including Business Courtesies, Supplier Relationships, Kickbacks, Dealing With Foreign Officials, Use of Lobbyists and Political Activities), Maintaining Your Position of Trust (including Conflicts of Interest and Government Classified Information, Fraud Practices (including Fraud Risk Assessment, defined Actions Constituting Fraud, Fraud Prevention and Detection Goals), and Related Industry Standards and Practices.
We've helped many GSA contractors create and implement their own "Contractor Code of Business Ethics and Conduct". If we can provide any assistance with this new requirement, please contact us!
About Kevin Lancaster
Kevin Lancaster leads Winvale's corporate growth strategies in both the commercial and government markets. He develops and drives solutions to meet Winvale's business goals while enabling an operating model to help staff identify and respond to emerging trends that affect both Winvale and the clients it serves. He is integrally involved in all aspects of managing the firm's operations and workforce, leading efforts to improve productivity, profitability, and customer satisfaction.