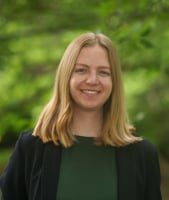 GSA Creates a New Look for Beta.SAM.gov
GSA Schedule | 3 Min Read
If you're at all familiar with federal government websites, you know they often look archaic and aren't always the easiest to navigate. However, in the past few years, certain government agencies have been working to update their websites so they streamline functions and have a better user experience. The General Services Administration (GSA) has begun to modernize not only the performance of their sites but the look as well. GSA eBuy was revamped last year, and now beta.SAM.gov is getting a refresh.
On April 26, 2021, GSA's Integrated Award Environment (IAE) will release the new design for beta.SAM.gov. Initially, there will be no change in the functionality of the system, but there will be several updates to the site's look and feel.
This new design is in preparation for the final transition to SAM.gov. On May 24, 2021, GSA is merging SAM.gov and beta.SAM.gov, retiring the "beta" part. SAM.gov will then become the official website for people who make, receive, and manage federal awards. Let's take a look at these upcoming changes.
What Will the New Beta.SAM.gov Design Look Like?
Before they constructed this new design, GSA collected feedback from its users and conducted numerous discussions with stakeholders to make sure the site would serve GSA Schedule contractors and government agencies better.
The homepage, help pages, and search bar will all have a new design that was created based off comments from the feedback tool from its users. Additionally, the main menu will be easier for contractors to navigate.
The feedback tool will move to the bottom of every page, so its location is consistent throughout the site. There will also be a "homepage" for each of the different functions of the system. This incudes wage determinations, contract opportunities, and assistance listings. Entity registrations will be added in May with the merge.
How Will the Change to Beta.SAM.gov Affect GSA Contractors?
GSA released this design early so contractors will have time to adjust to the new look before the transition in May. The site may only get a "makeover" at first, but it will also make the user experience more efficient for contractors.
One example of this is the enhancement of the site's search capabilities. The new design makes it easier to locate advanced filters for each domain and improves on date range filters when searching for contracting opportunities or contract data reports.
The site was also created using new U.S. Web Design Standards (USWDS) which is a design system created for the federal government. It ensures websites can streamline content and agencies are using a secure, responsive, accessible, and consistent platform.
What's Next for Beta.SAM and SAM.gov?
Beta.SAM.gov was first released in 2017 as a way for GSA to gradually integrate its legacy systems into one platform. SAM.gov was kept alive so contractors could register their businesses with the U.S. government, update their registration, and search for entity registrations.
Since the launch of beta.SAM, GSA has implemented several Integrated Award Environment (IAE) legacy systems. The sites that have been moved to beta.SAM include:
Federal Business Opportunities (FBO.gov)
The Federal Procurement Data System (FDPS.gov)
Wager Determinations (WDOL.gov)
Catalog of Federal Domestic Assistance Listings (CFDA.gov)
Once beta.SAM and SAM.gov are combined at the end of May, all of these sites plus the features of SAM.gov will be available on one platform.
Make Sure You Are Keeping Up with GSA's Updates
Changes like this are frequent in the GSA Schedule contracting world. It's important you are aware of these updates so you can maximize your experience as a contractor. Although this particular update doesn't concern keeping your GSA Schedule contract compliant, the domains on beta.SAM (and soon to be SAM.gov) are crucial to your contracting success.
For example, the Federal Business Opportunities section (now called contracting opportunities) will help you find procurement opportunities, and the Federal Procurement Data System (FDPS) will allow you to create and run contract data reports, an important research function for contractors.
If you want to keep up with future GSA changes, subscribe to our blog and check out our monthly government contracting newsletter. If you have any other questions about your GSA Schedule contract and how GSA's updates will affect you, don't hesitate to reach out to one of our consultants.