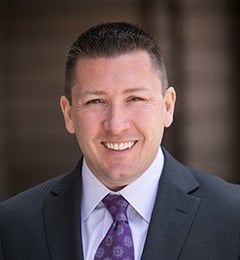 GSA Eliminates Duplicate Part Number Requirements for GSA Advantage!
GSA Schedule | 1 Min Read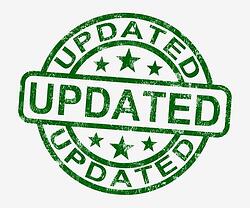 Over the weekend GSA posted an announcement on its Vendor Support Center website stating that it would no longer require vendors to manipulate Manufacturer Part Numbers in cases where a contractor has multiple manufacturers with the same part number.
Previously contractors who ran into this issue were required by GSA to spend an exorbitant amount of time adding the first four letters of a manufacturer's name to the part number – thereby making the product identifier unique. For contractors with approved pricelists that stretch into the thousands, this meant continuous reconciliation of newly awarded modifications against already approved pricelists and adjustment to part numbers. Many small business organizations found that the requirement put a strain on already stretched thin resources dedicated to GSA contract compliance.


GSA Advantage! Changes
Implemented in 2014, GSA's goal was to improve the ability of federal customers to search for products on GSA Advantage! and make meaningful comparisons between them. This new change, which went into effect November 23, 2015, reverses the previous requirement which likely means GSA was having trouble enforcing implementation of the rule.
GSA continues to emphasize its commitment to the integrity of product data on GSA Advantage! – stressing in a Frequently Asked Questions (FAQs) document attached to the announcement that part number data should not be altered, with manufacturer name being re-emphasized as part of the GSA Advantage! upload process through the Schedule Input Program (SIP) through required fields/inputs on the program. The change does not alter the solicitation requirement that Universal Product Code Type A (UPC-A) data must also be submitted for all approved products for which this information is commercially available.
GSA Schedule contract holders use the SIP Software package to upload their approved electronic catalog to GSA Advantage!. The SIP software package has been upgraded to version 7.8 in order to accommodate the change. The FAQs document mentioned above provides further instruction to vendors completing a GSA Advantage! upload.
To learn more about the announcement and view the GSA FAQ document, please visit the Vendor Support Center (VSC) website.
About Kevin Lancaster
Kevin Lancaster leads Winvale's corporate growth strategies in both the commercial and government markets. He develops and drives solutions to meet Winvale's business goals while enabling an operating model to help staff identify and respond to emerging trends that affect both Winvale and the clients it serves. He is integrally involved in all aspects of managing the firm's operations and workforce, leading efforts to improve productivity, profitability, and customer satisfaction.