Subscribe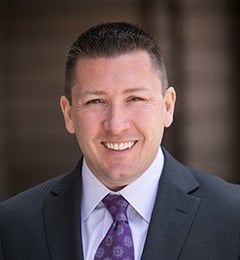 GSA Evergreen Extensions
GSA Schedule | Resources and Insight | 1 Min Read
Your GSA MAS contract is a five year contract, with the option to extend for three more terms. This means your contract can potentially be active for twenty years! For GSA to offer you the option to extend your contract, you will need to have achieved the following 5 criteria: 1) have been in compliance with all contract clauses and regulations, 2) you've reported and paid your IFF on time, 3) your GSA pricelist has been received, approved, posted, and kept current on GSA Advantage!, 4) sales on your GSA contract during the first five years have met or exceeded $100,000, and 5) your Small Business Subcontracting reports have been reviewed and approved (if applicable). If GSA determines you have fulfilled these requirements and that exercising your option is advantageous to the Government, you should receive a Letter of Intent notice six to nine months prior to the end of your contract.
At the time of the Extension, you must restate your commercial sales practices and re-affirm your GSA and commercial pricing. You may also be asked to submit corporate financial statements and complete a Past Performance Evaluation report. If you have a services-oriented contract, you will likely need to provide substantiation of your current commercial hourly rates, in the form of invoices or past projects. If you resell products, you may need new Letters of Supply signed by the manufacturer, which attest that you have the ability to fulfill Government orders of the offered products. The specific documents requested in your Extension package will differ between the various GSA schedules and you can always call your Contracting Officer with any questions.
GSA usually gives you a few months to prepare and submit your Extension package, and it will take your Contracting Officer a few months to review and approve your submission. There may be additional documents or clarification requested, so be prompt in responding to any questions from GSA, as any delays can delay the approval of your Extension. Once your contract is extended, you'll want to update your Awarded Pricelist with the new contract term and upload this to GSAAdvantage.gov. If you need any help preparing for your contract Extension, please give us a call! Good luck!
About Kevin Lancaster
Kevin Lancaster leads Winvale's corporate growth strategies in both the commercial and government markets. He develops and drives solutions to meet Winvale's business goals while enabling an operating model to help staff identify and respond to emerging trends that affect both Winvale and the clients it serves. He is integrally involved in all aspects of managing the firm's operations and workforce, leading efforts to improve productivity, profitability, and customer satisfaction.